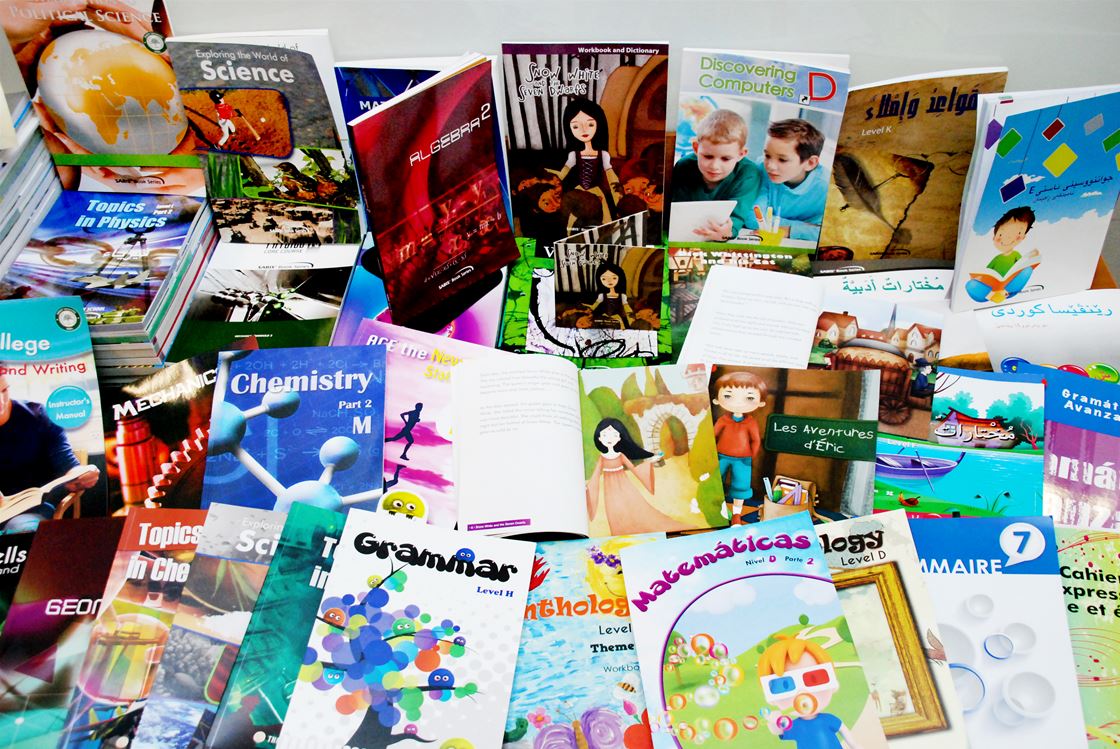 As a global education network with a presence in 20 countries on five continents, SABIS® understands the importance of world languages as cultural and educational tools. Studying a world language has many benefits including improving memory and test scores, enhancing students' cognitive skills, and strengthening students' understanding of their first language. An additional benefit of studying a world language is the sense of appreciation that students develop for different cultures, nationalities, and races, effectively preparing them to better understand the world and compete on a global scale.
Students across the SABIS® Network learn through English as the main language of instruction; they also have the opportunity to round out their education through the study of a world language, often the mother-tongue language of the country in which the SABIS® school is located. The SABIS® Book Series plays an important role in helping students across all grade levels (Pre-school through Grade 13) realize the benefits of studying a world language. Teams of SABIS® professionals including curriculum developers, content specialists, graphic designers, illustrators, multi-media experts, and quality controllers conceptualize, develop, and produce world language books and supporting instructional materials written in seven different languages – Arabic, English, French, Kurdish, Portuguese, Russian, and Spanish. The SABIS® Book Series is also being expanded to include Azeri in the 2018-19 academic year.
The content of the world language materials in the SABIS® Book Series is developed to teach a broad range of essential language skills including reading comprehension, writing, vocabulary, grammar, and, of course, pronunciation. The books also include the study of literature and well-known literary works. World language books also teach students about the culture, customs, geography, local fauna and flora, cuisine, and daily life associated with the language and region they are studying. The materials produced by SABIS® also take the learner beyond the mechanics of a language. Through historical readers, for example, students learn about significant historical people and events and are encouraged to engage in critical analysis. In reading these stories, students have the opportunity to explore the greater historical context in which the story takes place and reflect on the importance of family, loyalty, and honesty, among other values.
"In an increasingly global economy, we are acutely aware of the importance of educating and graduating students who are open to the world beyond their borders and accepting and tolerant of other cultures," explained Ghassan Kansou, SABIS® VP – Academic Development. "Titles in the SABIS® Book Series are carefully written and developed to ensure that our students gain knowledge and perspective they need to succeed in an ever-changing world."
The world language titles in the SABIS® Book Series help give students in SABIS® Network the skills they need to excel in their studies, understand and appreciate diversity, and compete and succeed on a global scale.