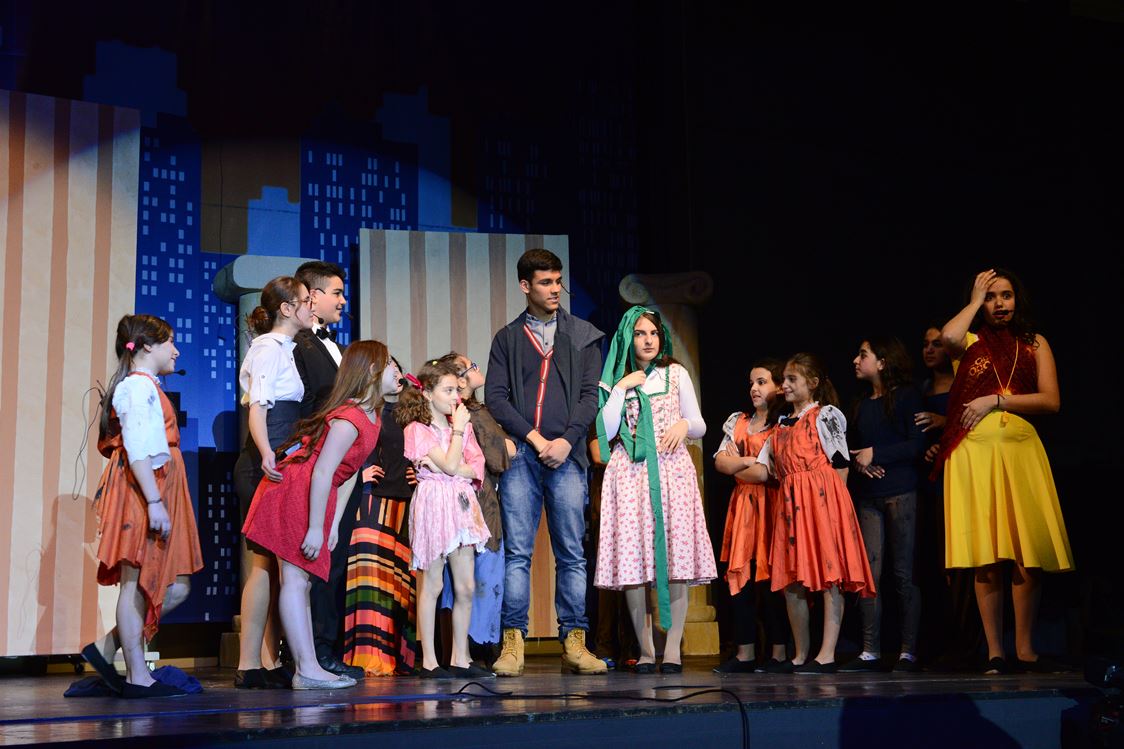 In all SABIS® Network schools, students are encouraged to develop an appreciation of performing arts. They are encouraged to find their voice and participate in school musicals and staged performances, where they gain confidence, develop strong friendships, and learn to appreciate the beauty of music and theater.
This academic year was a particularly active and exciting one with a number of schools across the network putting on musicals that captivated their audiences. In Lebanon, over 100 students in grades 4-11 at the SABIS® International School – Adma performed Beauty & the Beast to packed audiences. All proceeds were donated to the Children Cancer Center of Lebanon (CCCL), which supports and treats children with cancer in Lebanon.
The famous musical Annie was brought to life on the International School of Choueifat – Choueifat stage. Grade 3 to 8 students practiced tirelessly for the show throughout Term 1 and were supported by the school's Drama Committee — made up of the Deputy Director, drama teacher, music teacher, and Student Life Coordinator — which helped students by preparing their costumes and setting the stage for the musical performance.
For its part, the International School Frankfurt Rhein-Main in Germany held its first Broadway Cabaret Concert this year! Students in grades 7 to 11 performed clips from different Broadway musicals such as: Footloose, Jekyll & Hyde, Mamma Mia, Bonnie & Clyde, The Sound of Music, In the Heights, White Christmas, Spring Awakening, and American Idiot. Performers rehearsed diligently every week during SLO® or free periods in preparation for the concerts.
The International School of Minnesota in the U.S. also held one of the most famous musical shows: Mary Poppins. Forty-seven (47) cast members, including students from grades 2 to 12, rehearsed for eight weeks after school and on weekends in preparation for the show. "It was the best experience of my life! I made new friends, became more self-confident, and developed my performing skills," said Chris Truong, an ISM 11th grader who participated in the show.
SABIS® schools around the world offer students an education that includes an appreciation of fine and performing arts. By encouraging students to participate in stage performances, including plays and musicals, students have fun while developing self-confidence and learning how to manage stress and work with others.
If you would like to know more about the many events that take place across the network, click here.