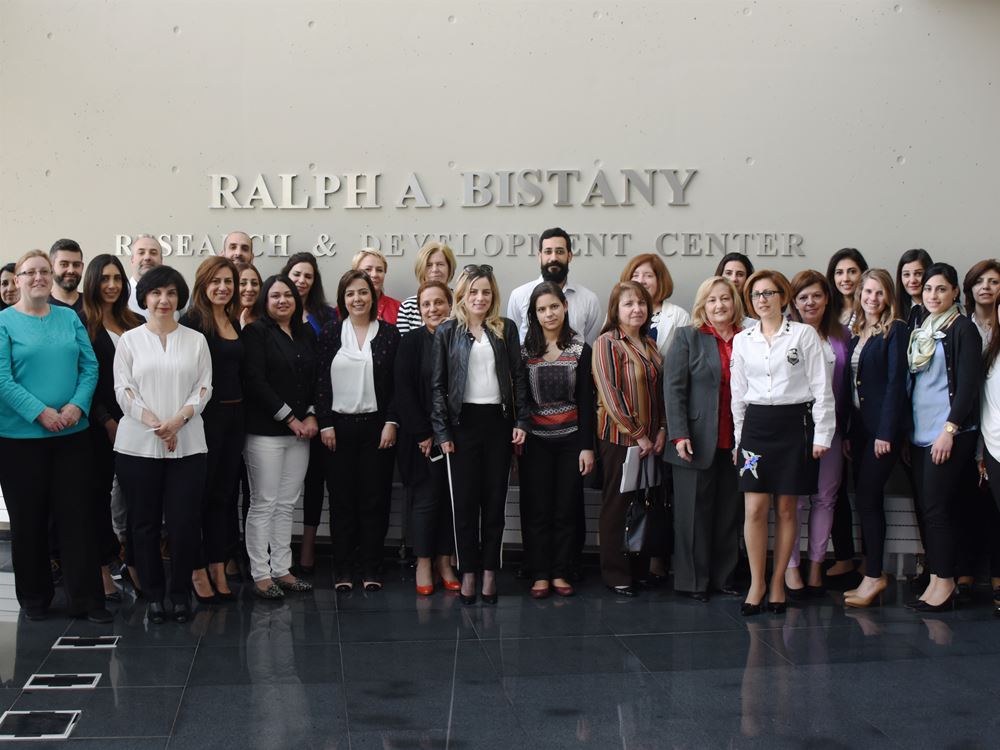 As a global education network with an active presence in 20 countries on five continents, SABIS® has a reputation for excellence in education. SABIS® protects and strengthens this reputation across multiple borders by providing relevant, up-to-date products and services that suit students' varying needs. The SABIS® Academic Department plays a central role in delivering support to schools via the four SABIS® Regional Centers located in the U.S., the Gulf, Egypt, and the Levant1. To facilitate the delivery and implementation of the latest SABIS® products and services, the SABIS® Academic Department holds a number of annual conferences.
SABIS® Educational Services in Adma, Lebanon, hosted the conferences for the Regional Center in Levant on April 11, 2017, and welcomed the Cairo team for the first time on April 28 and 29, 2017. The Gulf Regional Center's annual conference was held in the U.A.E. on May 8 and 9, 2017, and the Regional Center in the U.S. held two conferences, one in the U.S. from October 10-13, 2016, and one in Lebanon from March 27-30, 2017.
During each of these conferences, participants discussed curriculum updates, pacing charts, exam preparation, management, and content difficulty, as well as new IT tools and techniques to enhance student learning. The conferences served as a strategic opportunity, giving the SABIS® Academic Development team and staff at the Regional Centers the chance to discuss a wide range of topics including student and school performance or how to prepare students for ever-evolving national examinations. The conferences also gave attendees the opportunity to exchange views on how to enhance students' educational experiences.
Following each conference, points of discussion and improvement are quickly transformed into action items that are carefully evaluated by teams of subject specialists and then assigned project owners and delivery dates.
"These conferences have proven to be an excellent opportunity for different teams at SABIS® to meet and delve into topics that ultimately help us keep up with students' needs and requirements," said Roy Bistany, Academic Operations Manager at SABIS®.
As a global network with an active presence on five continents, SABIS® is committed to delivering a high-quality education to all students. Through annual SABIS® Academic Regional Conferences, the organization can help ensure success across borders and equip students with the knowledge and skills they need to succeed in college and life.
For more information about the SABIS® Educational System™, click here.
---
1The Levant is an approximate historical geographical term referring to a large area in the Eastern Mediterranean. Countries in the Levant are generally considered to include Cyprus, Egypt, Iraq, Israel, Jordan, Lebanon, Palestine, Syria, and Turkey.