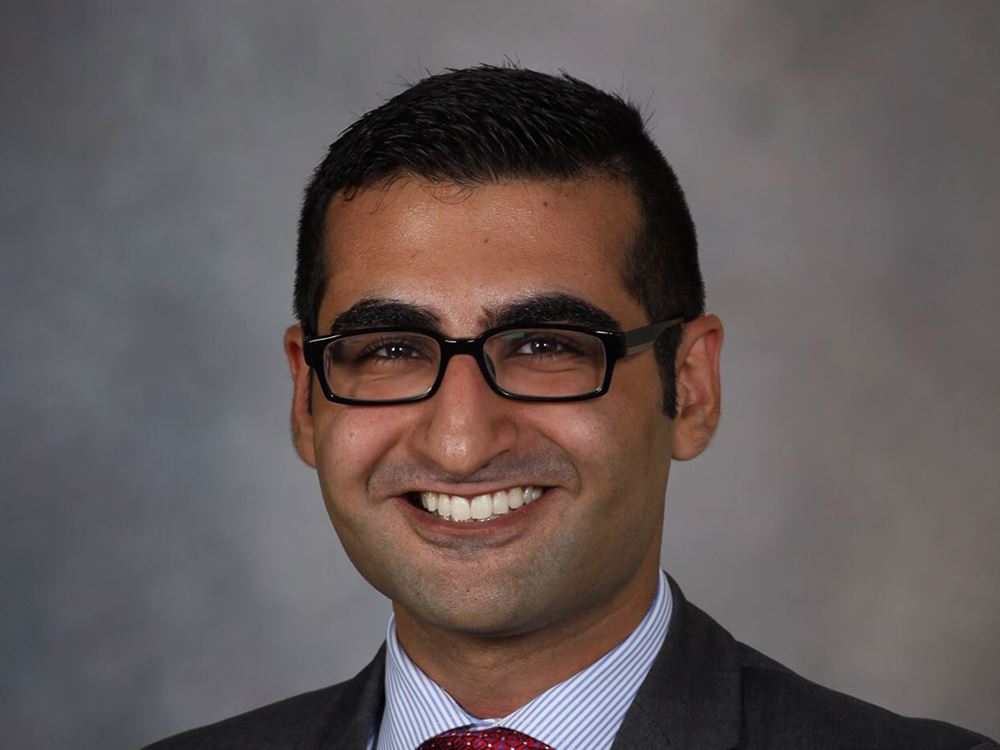 Majd El-Harasis has made the most out of his time since graduating from the International School of Choueifat – Amman in 2009. He earned a Bachelor of Science degree in Pharmacology in 2013 and in 2015 was awarded a medical degree with triple distinction— medical science, clinical science, and clinical practice. He earned multiple awards and prizes in route to his medical degree and held a cumulative rank in the top 2% of his medical school class. He has been involved in medical research, been published multiple times, and has presented his work at conferences in the U.S. and Europe. Today, he is doing his residency at the world renowned Mayo Clinic in Rochester, Minnesota, U.S.
How did he become such an accomplished individual? Majd's story takes us back to 2001, when he started as a 5th grader at ISC-Amman. He started at the SABIS® Network school in Jordan when he was 10 years old, having previously studied at a U.S. public school that he loved. During his time at ISC-Amman, Majd acquired a depth of knowledge that he'd not previously experienced. "While studying calculus and chemistry, we did not conform to a particular examination syllabus [such as A-Level or SAT]; rather, the SABIS® syllabus gave me a deeper understanding of the subject area," he remarks. "This allowed me to sit and excel in both the A-Level and SAT exams and opened up the opportunity to studying in both American and British universities." As a student at ISC-Amman, he also developed what he says is "one of the most useful habits" – studying consistently and regularly throughout the year "thanks to the constant AMS tests."
(Majd was a highly successful student academically. He scored top in Jordan on IGCSE Chemistry; he earned the 5th highest score in the world on his IGCSE Mathematics exam, 8th in the world on IGCSE Computer Studies, and scored in the top 10 in the world on AS Physics and Chemistry. He also earned perfect scores on SATII Chemistry and Math.)
The time Majd spent at ISC-Amman also broadened his horizons and helped him develop a global understanding. He studied world history, Arabic social studies, Arabic, and French. He also had the opportunity to meet people from many different cultures and participate in community service, which helped him better understand the cultural and psycho-social nuances in the Middle East. "I return to the U.S. now full of knowledge and full of language and life skills, and I'm so proud that as a physician I can use these skills every day as I talk to and interact with patients from all walks of life," he says.
Like many accomplished SABIS® alumni, Majd was actively involved in the SABIS Student Life Organization® while at school. He started as a peer tutor, which he quickly learned gave him a chance not only to help others, but also reinforce his own understanding of subjects. He eventually went on to become the Head Prefect as an 11th grader after attending the Student Life Training Conference. In his various roles in SLO®, Majd learned about leadership and management. He also developed confidence, particularly in public speaking. "I utilize the skills I learned [in SLO®] when giving presentations at medical and surgical conferences or even giving clinical decision-making presentations as an internal medicine resident."
Upon graduation from ISC-Amman, Majd narrowed down his many acceptances to either pre-medicine at Yale in the U.S. or the Imperial College London School of Medicine, which accepts only 21 international students per year. He chose Imperial and the rest is history... well, it's actually medicine, and at one of the world's best medical facilities!
We look forward to following Majd's continued success and wish him all the best as he finishes his residency. With all that he's accomplished already, the sky is the only thing that will limit how far he will go.
If you graduated from a SABIS® Network school, you can connect with Majd and other successful SABIS® alumni through the SABIS® Alumni Global Association. Go to saga.sabis.net to register today!