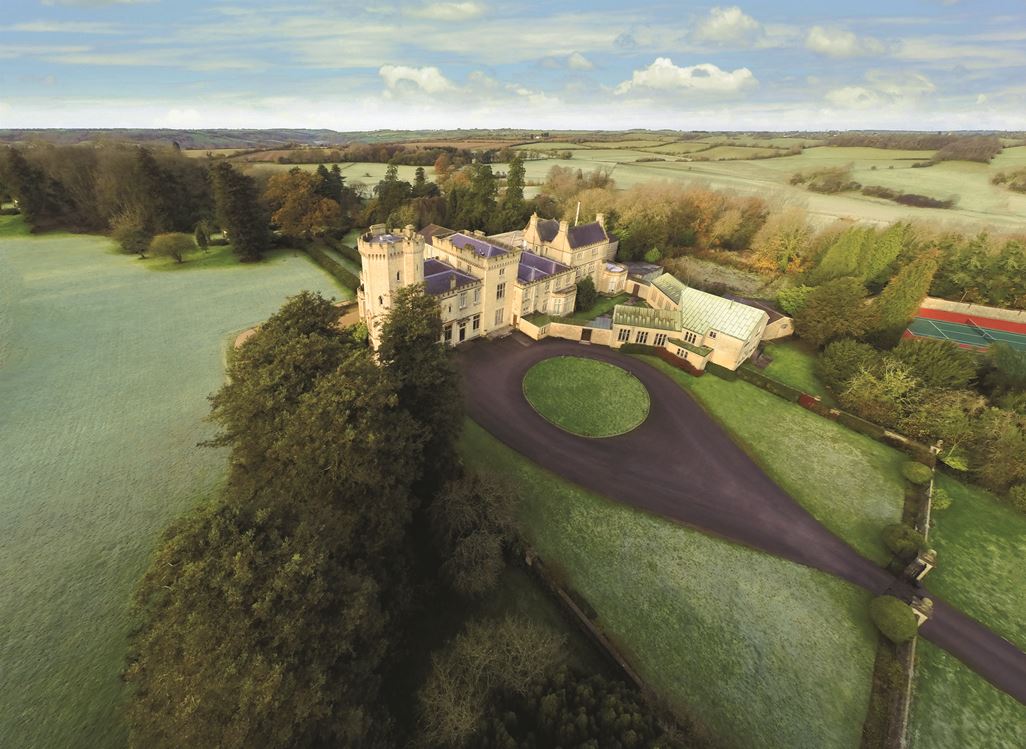 Nestled in the heart of the beautiful British countryside, Ashwicke Hall School in Bath, England, is "home away from home" for students who live and study on campus. In addition to day and boarding students, Ashwicke Hall School also accepts students from SABIS® schools around the world who enroll in the Study Abroad Program (SAP).
The SAP was initiated in 2013 and gives students enrolled in grades 7 through 9 (typically Levels I, J, and K) in any SABIS® school the opportunity to spend one or two full terms at Ashwicke Hall and then return to their home schools. For many students, this is a once-in-a-lifetime opportunity to experience life at a boarding school in the U.K. For parents, it is a welcome relief to know that their children are closely supervised by the dedicated Ashwicke Hall staff and do not have to worry about the disturbance to their studies, as the school follows the global SABIS® curriculum.
"When they come here, students learn independence, they broaden their minds, and benefit from the personalized attention that students in a boarding school enjoy," explained John Nicholson, School Director at Ashwicke Hall. "Students who come here, particularly in Term 1, go back home with a very strong start to the academic year. We also cannot ignore the joy and magic of experiencing autumn and winter in the U.K.!" The SAP has been extremely popular in the network. Student feedback reflects their life changing experience at Ashwicke Hall:
"Thanks for the best term of my life! I will never forget this place!" --Aly Adawy, Egyptian, ISC-6 October
"I had an amazing term! 'Family,' I'm going to miss you guys!" --Alyssa Justo, Filipino, ISC-Khalifa City
"I'm going to miss you guys so much! Love you all. It was such an amazing term!" --Haya Al Qaisi, St. Kitts & Nevis, ISC-Amman
"We came as strangers and will leave as family." --Aditi Ajgaonkar, Indian, ISC-Doha
"Probably the best term ever!" -- Jullia Montejo, Filipino, ISC-Doha
"The best term ever!" -- Seif Fathallah, Egyptian, ISC-6 October
Watch these video to hear from Ben Blackburne and Julia Lotichius about their experience at Ashwicke Hall School:
If you would like more information about the Study Abroad Program at Ashwicke Hall School, contact admissions@ashwicke.sabis.net. Enrollment for Term 1 of the 2017-18 academic year is now open. Apply online at ashwickehall.sabis.net.