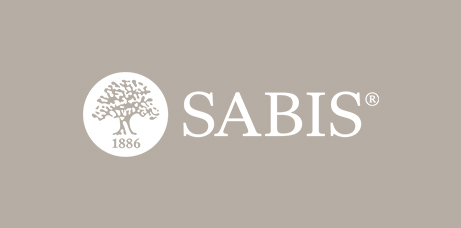 The SABIS Student Life Organization® (SLO®) is an integral part of the SABIS® Educational System™ and plays a key role in every SABIS® school. This student-led society empowers students to contribute to the management of their school through participation in eight different departments – Academics, Discipline, Social Responsibility, Sports & Health, Management, Lower School, Activities, and Outreach. With the vast majority of students involved in SLO® in network schools, keeping track of everything that is going on is a big job.
Enter the Activities Management Prefect-Driven System (AMPS), a software solution that was launched in 2008 to streamline SLO® operations in schools across the network.
AMPS facilitates the management of SLO® in many ways. It helps prefects schedule and manage activities as well as enroll students in SLO® activities. In SABIS® schools worldwide, prefects organize all activities related to SLO®. They manage logistics, run reports, keep track of attendance, and organize enrollment campaigns. In SABIS® schools with an active SLO®, prefects do all this for over 200 activities. Instead of managing a cumbersome paper based enrollment process, students use the AMPS Enrollment Module to register students by name and grade. The time saved through AMPS gives schools more time to spend on developing students' life skills through programs and activities that prepare them for the future.
Once activities are up and running, prefects keep track of attendance daily using the AMPS Attendance Module. Through AMPS, prefects can track student participation in activities and effectively manage activities in all of the eight departments.
"Through SLO® AMPS Attendance, prefects no longer need to print out attendance forms with a checklist of all attending an SLO® activity. Rather, they now have the option of using this software on tablets to take student attendance in real-time on the system during any activity," said Mr. Roger Soweid, SABIS® Corporate Director – Student Life and Student Management.
Tracking SLO® merit points is a second important use of AMPS. Consider that every student follows a different schedule of SLO® activities. For every activity that students participate in, they receive SLO® merit points. That's a lot of points! SLO® prefects use AMPS to keep track of merit points for each student. These merit points reflect the scope and level of students' engagement in school and ultimately impact their admission to the university of their choice.
"AMPS is an important organizing tool for us," says Amin Abida, Grade 9 Management Department Prefect at ISF in Frankfurt, Germany. "We use the Enrollment, Attendance, and Reports Modules to manage all our activities. We have around 203 activities taking place weekly, so registering attendance manually is always a challenge. With AMPS, no mistakes are made and no time is wasted."
Thanks to AMPS, SLO® prefects in schools across the network can manage all activities and clubs on a daily basis and focus their time and energy on creating a positive, engaging school culture.
To learn more about the SABIS Student Life Organization® and the many ways it contributes to enriching students' lives, visit sabis.net.