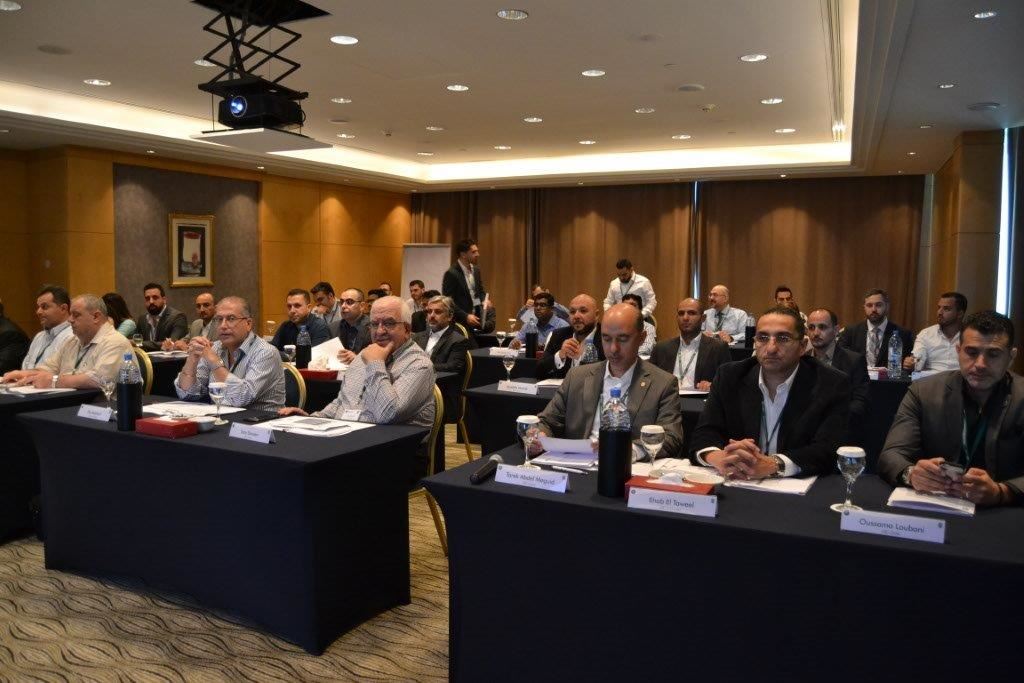 On October 20 and 21, 2016, participants from SABIS® Network schools in Azerbaijan, Bahrain, Egypt, Iraq, Jordan, Saudi Arabia, Lebanon, Oman, Pakistan, Qatar, Syria, and the U.A.E. met with SABIS® senior corporate finance and accounting personnel in Lebanon for the first Regional Finance Meeting. The 2-day conference involved all 42 participants in discussions and workshops on a wide range of topics including generating financial reports, school audit procedures, internal auditing, and accounting and finance policies and procedures.
"The aim of the conference was to bring together all key players in an open dialogue under one roof," explained Mr. Jean Ayoub, SABIS® Chief Financial Officer. "It was a great opportunity to network professionally and communicate face-to-face on issues of mutual concern."
The meeting kicked off with keynote speeches from the SABIS® President Carl Bistany and SABIS® Vice President Victor Saad, both of whom took the opportunity to emphasize the critical importance of a sound financial environment that allows the organization as a whole to continue offering an outstanding education to a growing number of students.
The agenda for the meeting included workshops on the classification of assets and expenses, monthly financial reports and year-end audits, accounting data back-up, inter-company regular reconciliation and settlement of due balances, budget preparation and control of capital expenditures and expenses, and key performance indicators for chief accountants.
Feedback from the participants was extremely positive: "The meeting provided us with an opportunity to learn from each other's experiences and further equip us with the tools needed for the success of our school," commented Adnan Shamshir, Accounts Manager at International School of Choueifat – Lahore. According to Oussama Loubani, Business Manager at the International School of Choueifat – Doha, "The research, depth of understanding of user interfaces, and the interesting presentations made the conference a huge success."
SABIS® holds first regional finance meeting
As a global organization, SABIS® often holds regional and international meetings that bring together senior staff from across the network to ensure that everyone is aligned and working towards the same goals. Events such as academic conferences, directors' meetings, and the Regional Finance Meeting are examples of the many ways that SABIS® ensures the continuity and success of its operations. If you would like to learn more about regional and international meetings, read future SABIS® Newsletters.