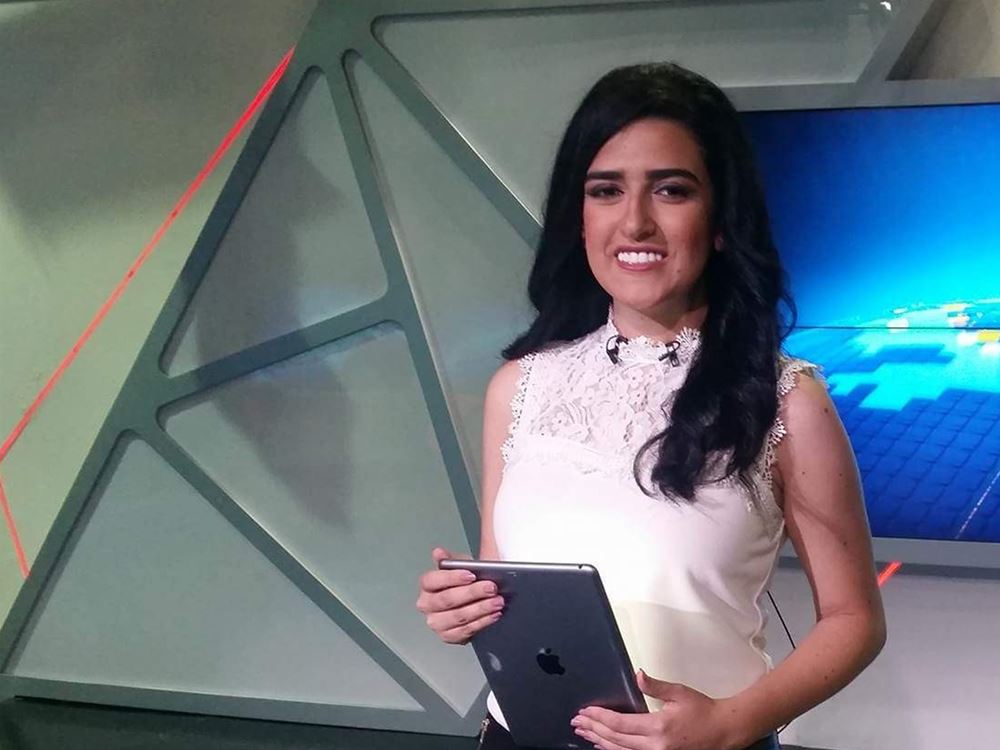 This is the story of a young girl who embraced all opportunities that her school had to offer and grew into a confident, outgoing young woman.
Rawan Ashraf Lasheen joined the International School of Choueifat – Sharjah, a SABIS® Network school in the U.A.E., as a 2nd grader in 2001. In 2004, when her family moved to Egypt, Rawan transferred to the International School of Choueifat – Cairo, where she studied until she graduated in 2011.
As a student at ISC-Cairo, Rawan was dedicated to her studies and was determined to learn as much as she could. Rawan credits the rigorous and challenging SABIS® Educational System™ implemented at the school for instilling in her strong time management skills and the ability to manage stress and overcome obstacles. "At school there was a strong focus on academics, so we worked hard and learned a lot. As a result, university didn't feel like a struggle in any way," said Rawan.
During her time at ISC-Cairo, Rawan was a dynamic student who participated in a variety of sports and activities. She took advantage of all the facilities ISC-Cairo had to offer and really immersed herself in the school. Rawan participated in art competitions and played basketball, volleyball, and tennis. She also spent a large amount of time at the school library, a place she remembers as her "study hub."
Being so involved in the school helped Rawan grow from a shy, quiet young girl into a self-assured young woman with the confidence to pursue a career on television. "No one would have expected me to be a T.V. anchor after having been such a shy and quiet student. By joining all these sports, I started to make lifelong friends and became more sociable and outgoing," she says.
Rawan was also a member SABIS Student Life Organization® (SLO®). In high school, she was appointed as Head Prefect of the SLO® Academic Department. She also dedicated a great deal of her time to community service projects. Her involvement in SLO® helped her develop a sense of determination and dedication.
When Rawan graduated from ISC-Cairo in 2011, she was accepted at Hult Business School, American University of Cairo, Misr International University, and German University in Cairo. She chose to attend American University of Cairo (AUC), where she went on to pursue a degree in Mass Communication. At university, Rawan used the skills and knowledge instilled in her at ISC-Cairo to succeed. "My first two years at university were extremely easy for me because ISC-Cairo had prepared me so well, especially by teaching me time management. Most importantly though, ISC-Cairo taught me to aim high and learn as much as I could from every opportunity I came across."
After graduating from AUC, Rawan worked as a T.V. anchor at a local station in Egypt. Today, she is working at Al Ghad channel in Cairo and pursuing her graduate studies at AUC in T.V. and Digital Journalism. At Al Ghad, Rawan is the youngest in-house reporter and editor. Her work entails writing daily scripts for the news anchors on the "Daily News Bulletin" and recording voice-overs to introduce news reports.
We wish Rawan the best of luck and are looking forward to "watching" her career play out on television screens across Egypt!
If you are a graduate of a SABIS® Network school and would like to get in touch with old friends and classmates, visit saga.sabis.net and join the SABIS® Alumni Global Association (SAGA) now! SAGA is also on Facebook at facebook.com/SABISalumni.