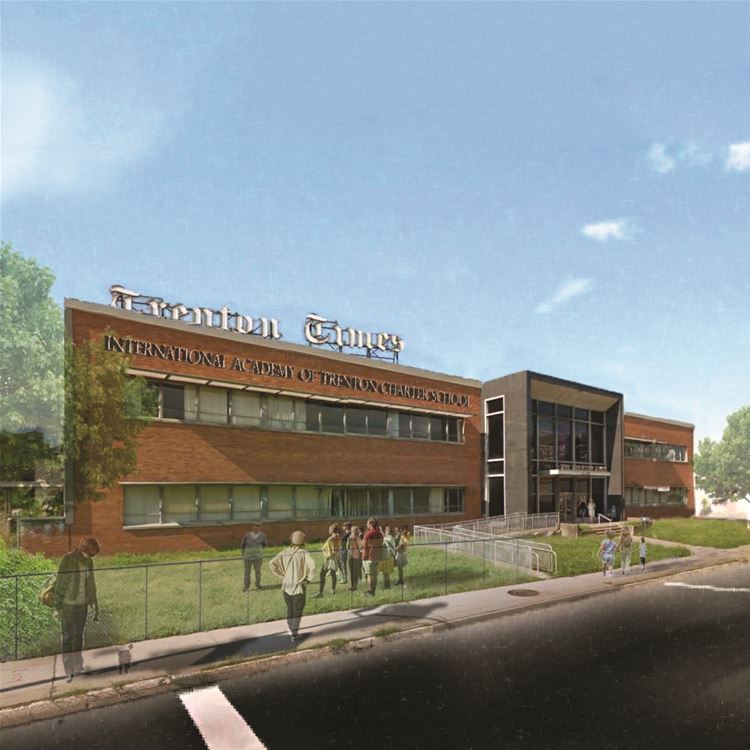 The International Academy of Trenton Charter School (IAT), a SABIS® public charter school located in New Jersey, U.S., recently moved to its permanent campus.
IAT opened in 2014 and welcomed 354 students in Kindergarten through Grade 3. Housed on a temporary campus while the search was underway for a permanent location, the school grew to an enrollment of 535 students in Kindergarten through Grade 5 and outgrew its facilities.
In February 2017, however, the school moved to a permanent home in the former Trenton Times building. Once a historical fixture in the city, the Trenton Times building stood empty after being vacated by the newspaper in 2011. In the years that followed, the building began to crumble from disrepair, its windows boarded up and graffiti covering the walls. That was until the building was acquired in 2015 by Highmark School Development and identified as the permanent home for IAT. Since then, the 80,000 square foot, mid-20th century building and the six acres it stands on have been undergoing extensive refurbishment and are now ready to function as a 21st century school.
IAT set to make former Trenton Times building its new home
The school and campus are now home to IAT's current students and offer ample opportunity to accommodate up to 1,200 future students as the school gradually continues to expand its offerings to include Kindergarten through Grade 12.
To see photos of the school's renovation process in progress, click here. To learn more about IAT or enroll your child, visit iat.sabis.net.