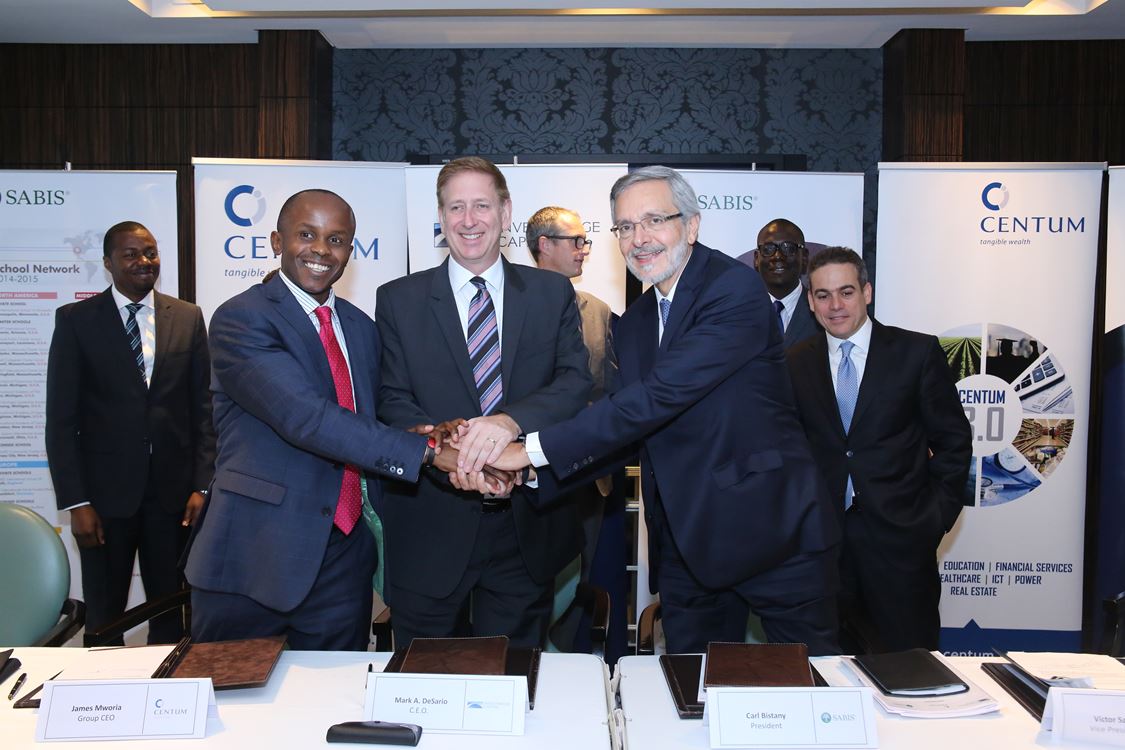 On July 1, 2015, SABIS® signed an agreement with Investbridge Capital (Investbridge) and Centum Investment Limited (Centum) to launch a new company that will invest in the growing education sector in Africa. The tri-partite consortium will be responsible for the acquisition and development of SABIS® Network schools across Africa. The consortium has already identified Kenya as the target country for its first school, with plans to quickly move into the surrounding East African markets of Uganda and Tanzania. Plans also include expansion across Egypt, currently home to two SABIS® Network schools. Long-term plans include an expansion across the rest of the African continent.
The decision to move into Africa is largely driven by the growing demand for quality education there. Today, Africa is the second most populous region in the world, with approximately one billion people of which over 40% is under 15 years of age. With a growing middle class and the recognition for the importance of good quality education by African parents, demand for international well-renowned schools have been rising rapidly.
"With our innovative proprietary curriculum, cutting-edge IT tools, a non-selective admissions policy, and a long-standing commitment to raise education standards around the world, SABIS® is uniquely positioned to provide top-quality education at scale on the African continent and help all students achieve their full potential," commented SABIS® President, Mr. Carl Bistany. "We are confident that this partnership with Centum and Investbridge will make a lasting and positive contribution to the communities we serve, just as schools in our network have done in the 16 countries we currently operate in."
Like SABIS®, Centum and Investbridge are well-established organizations that are committed to making a difference in their communities. Centum Investment Company Limited is East Africa's largest listed investment company with its shares listed on the Nairobi Securities Exchange and cross-listed on the Uganda Securities Exchange. Investbridge Capital is a privately-owned, Dubai Financial Services Authority (DFSA) regulated asset manager and corporate advisory firm with a specialty in sponsoring real estate development and financing in the Middle East and North Africa (MENA) region.
To keep up to date about new SABIS® Network schools around the world, follow us on Twitter.