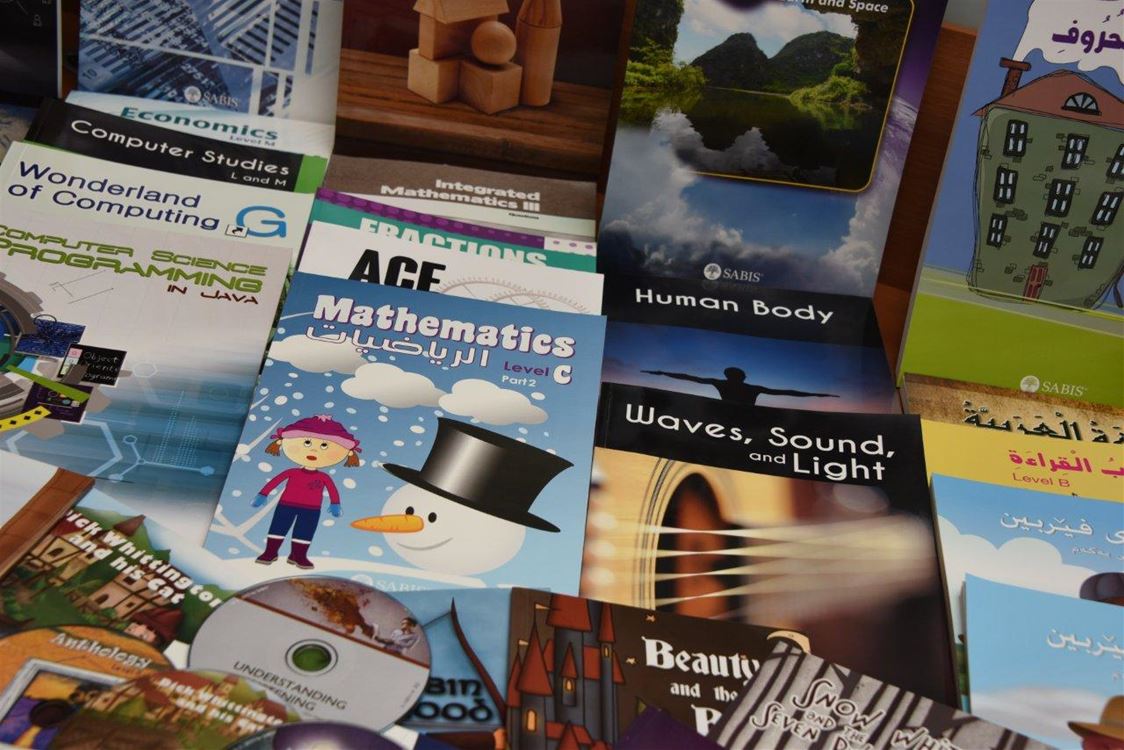 The SABIS® Educational System is a comprehensive educational program that consists of a wide variety of tools to ensure that students are equipped for success. Among these tools is the SABIS® Book Series. The proprietary series, which is comprised of over 1,800 titles across all grade levels (preschool through Grade 13) and all subjects, ensures that the learning process is targeted, efficient, and effective. Designed to dovetail with the dynamic SABIS® curriculum, the series is updated and expanded annually by the SABIS® Academic Development Division based on changes in external exam requirements, feedback from teachers and stakeholders, and an internal review of materials.
In preparation for the 2015-16 academic year, 206 titles in the series were revised and 138 new titles were added to the book series in various subjects. In English, numerous anthology titles were updated and writing titles were carefully revised. The content, layout, learning points, and lesson objectives for writing books in Levels E through K (typically grades 2-9) were revamped in order to keep students ahead of the latest writing requirements. In mathematics, the ACE Common Core series for SABIS® Network schools in the U.S. was updated. (Common Core is a series of academic standards which students must fulfill at each grade level in the U.S. for English Language Arts and mathematics.) One of the revisions included the introduction of a completely new style of question in line with the Common Core. Other subject titles that were revised include chemistry, computing, economics, and science.
"The continuous development of our book series through ongoing alignment and the incorporation of feedback from schools leads to an improved package and stellar results year in and year out," said Elie Gemayel, Production Manager in the SABIS® Academic Development Division.
Development of the series extended to books used at SABIS® University in Kurdistan, where a specific focus was the introduction of material for an academic writing course. The new material will help SABIS® University students improve their writing skills by strengthening their understanding and application of grammatical concepts, reinforcing their recognition of poor writing, and enhancing their ability to meet targeted writing objectives.
In all countries where SABIS® Network schools operate and at all levels of education, SABIS® ensures that all students are equipped for success. The latest revisions and additions to the SABIS® Book Series ensure that students benefit from up-to-date course material that prepare them for success.
For more information about the SABIS® Book Series, click here. To stay up-to-date with the latest SABIS® Network news, follow us on Twitter.