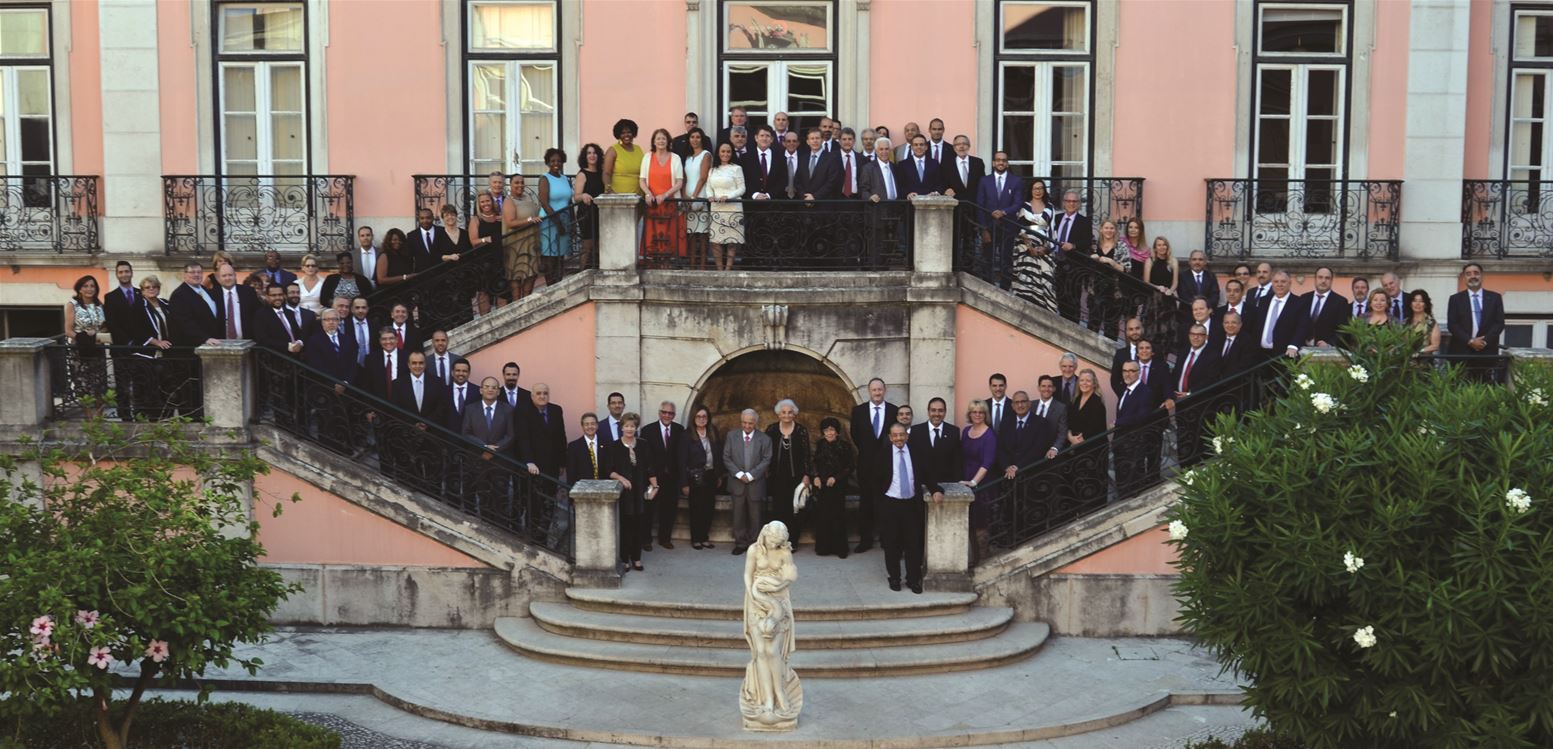 Directors from SABIS® Network schools around the globe gathered in Lisbon, Portugal, in July 2015 for the network's annual Directors' Meeting. They were joined by senior SABIS® managers and the SABIS® Board for four days of meetings that served both as a culmination to the 2014-15 academic year and as a springboard for 2015-16.
Organized under the theme of "Equipped for Success," the conference highlighted the myriad of tools available to schools in the network. Opening remarks by Mrs. Leila Saad, a third-generation leader in the company, set the tone for the meeting. "Success is a lifelong journey," she said. "It is a journey using tools that keep changing to ensure success in a changing world. Every year we strive to meet the emerging challenges; we study the tools we have, deleting the obsolete, honing and refining the relevant, and adding new tools. We are charging you as school directors with a great objective, but we are also giving you the tools to equip you for success."
Reinforcing the conference theme were four day­­s of presentations that included an introduction to new and improved IT tools and applications, a session on leveraging the SABIS Student Life Organization® to improve school culture and outcomes, engaging panel discussions, and daily keynote addresses, all geared to motivate and inspire attendees.
The four days of meetings ended on a high note with a keynote address from Dr. Peter Negroni as the special guest speaker. Dr. Negroni, an educator with 50 years of experience, who played a pivotal role in helping SABIS® establish its first charter school in Springfield, Massachusetts, U.S., shared his views on SABIS®.
"SABIS® should revel in the fact that its system is so effective that it can be successfully implemented anywhere in the world under the most difficult of circumstances. And still you are here, working together to make the system even better," he said. "This quest for continuous improvement and development is one of the things that makes SABIS® unique. You never stop wanting to get better and wanting to learn. You are indeed equipped for success."
Conference attendees departed ready for the new school year. "I'm new to the network," said one school director in attendance, "and I am excited to go back to my school and start using all these tools to help ensure that my students achieve success."
The SABIS® Network is comprised of Pre-K/K-12 schools and a university that operate in the public and private sectors in 16 countries on four continents and educate 70,000 students. To keep up-to-date with the latest network news, follow SABIS® on Facebook.