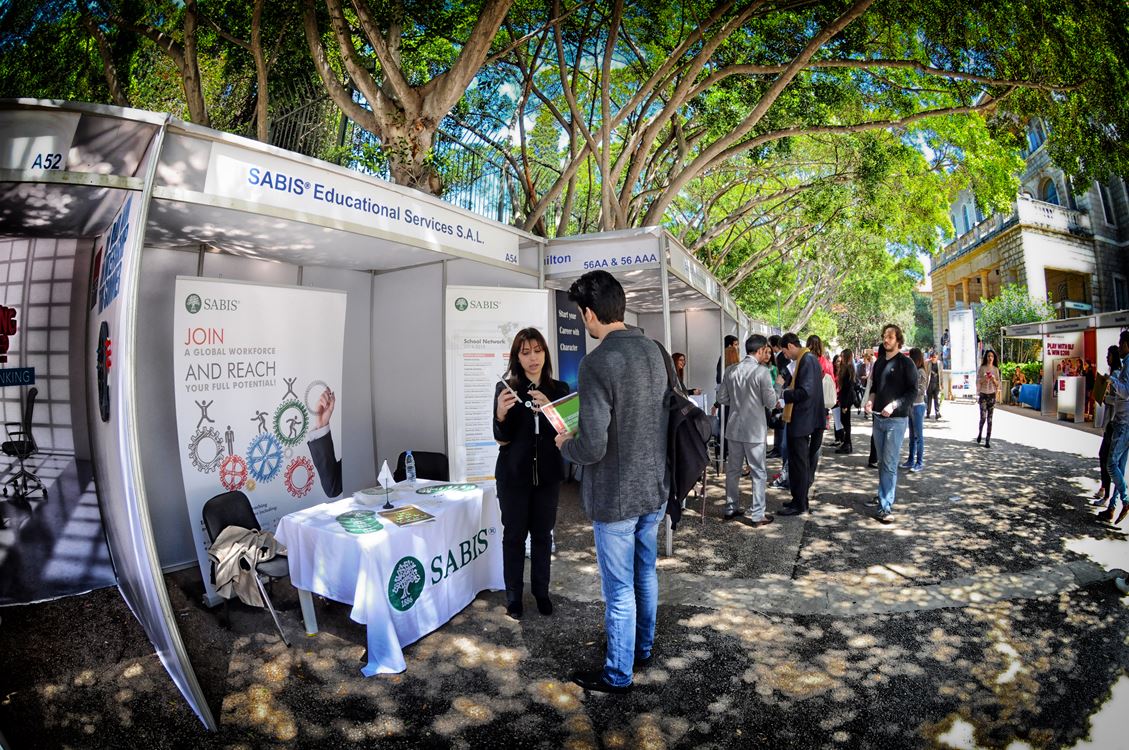 The Human Resources Department at SABIS® Educational Services (SES) in Lebanon has been on a mission — to find the most skilled applicants at university career fairs across the country. From March until the end of May 2015, SES recruiters reached out to hundreds of students at Lebanon's top universities — including Notre Dame University, St. Joseph's University, The American University of Beirut (AUB), the University of Balamand — to identify promising employees and interns and meet with individuals who had applied for positions through SABIS®'s careers website, careers.sabis.net.
Highly-skilled students from some of Lebanon's best universities discussed SABIS®'s job openings with SES recruiters and were encouraged to apply online for open positions.
"We received excellent applications and met some great potential candidates for our vacancies," Ms. Marisa Andraos, SES Recruitment Coordinator said. "Students approached us to find out more about SABIS® and were impressed to learn how our organization is changing the world through education."
In addition to highlighting ways that working with SABIS® can make a difference, the SES recruitment team explained some of the other benefits of working in the SABIS® Network. For example, employees benefit from on-site training and support and have access to many tools which can assist them in their career development and advancement.
Several job opportunities for part-time, full-time, and internships are available across the SABIS® Network. These openings include both teaching and administrative positions in the network in Egypt, Germany, the U.K., and the U.S., among other places.
Currently, over 6,000 individuals are employed in SABIS® Network schools in 16 countries, and with the network expanding annually, new positions open regularly.
To find out more about the latest open positions in the SABIS® Network, visit careers.sabis.net. To learn more about how SABIS® is changing the world through education, visit sabis.net.