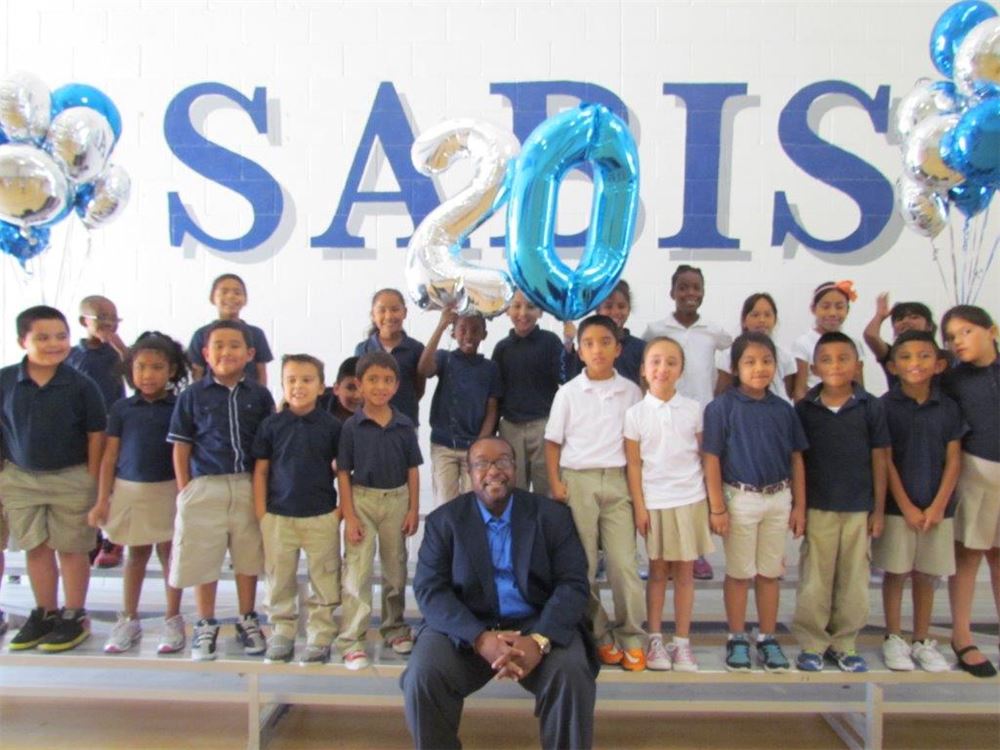 The SABIS® International School (SIS-Phoenix), a public charter school located in Phoenix, Arizona, U.S., recently learned that it has been granted a 20-year renewal of its charter. The K-8 school opened in 2001 to serve students in metropolitan Phoenix and currently educates 730 students.
All charter schools in the U.S. operate under and are held accountable through a charter, a performance contract detailing the school's mission, program, goals, methods of assessment, and ways to measure success. In the state of Arizona, charters awarded to new schools have a term of 15 years and are reviewed by the Arizona State Department of Education every five years. Several aspects of the school's operation are considered at these five-year intervals including, among other things, the school's effectiveness in meeting or making sufficient progress toward academic and operational performance expectations. A school can lose its charter and be forced to close if it fails to meet the conditions under which the charter was granted.
Schools that successfully meet the conditions of their initial charter have the opportunity to apply for charter renewal. During the renewal process, officials consider data on student performance on state assessments in math and English, the number of students completing English Language Learner (ELL) programs, as well as indicators of financial health and viability among other factors. In Arizona, if granted, the renewal is for an additional 20 years, again with periods of review every five years.
On Wednesday, June 17, 2015, SIS-Phoenix learned that it had successfully completed the charter renewal process. Contributing to its successful renewal was the school's strong academic performance and consistently high rating from the state. (The school earned a "Performing Plus" label and also received As and Bs for its overall performance in the past four years.)
Mr. Will Henry, SIS-Phoenix Director, attributed several factors to the successful renewal. "We have great teachers delivering an outstanding curriculum that yields amazing academic results," he said. "In fact," he continued, "the SABIS® Educational System implemented at the school is so strong that we have had students complete Grade 8 with us and go on to finish high school in three rather than four years."
A sense of pride about the renewal is shared by Jose Afonso, who has served as the president of the school's board for the past 10 years. "I'm extremely proud to serve on the board of such a successful SABIS® Network school," he said. "This school is effectively closing academic achievement gaps and proving that low-income and minority students can achieve at high levels. I'm looking forward to continued success in the next 20 years."
The school now has the coming 20 years to continue to help all students achieve their full potential and to make its reputation for excellence even stronger.
For more information about the SABIS® International School in Phoenix, visit sis.sabis.net.