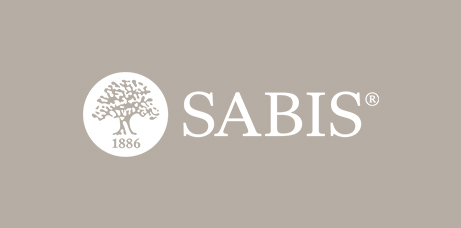 Co-hosted by the International School of Choueifat – Sharjah (ISC-Sharjah) and the International School of Choueifat – Dubai Investments Park (ISC-DIP) in the United Arab Emirates (U.A.E.), the highly-anticipated 10th SABIS® Regional Tournament took place on April 10 and 11, 2015. The tournament drew more than 1,000 athletes from 24 SABIS® Network schools in 12 countries to compete in a range of sports including swimming, basketball, soccer, sprint, relay, and long jump.
As in previous years, the two-day event kicked off with an elaborate opening ceremony that included a parade of athletes as well as speeches and performances. The parade included teams of athletes between 9 to 18 years of age from SABIS® Network schools in Bahrain, Egypt, Germany, Jordan, Kurdistan-Iraq, Lebanon, Oman, Pakistan, Qatar, Romania, Saudi Arabia, and the U.A.E. The ceremony continued with welcome addresses from Mr. Micha Gray, Director of ISC-DIP, Mr. Saeed Harib, the General Secretary of the Dubai Sports Council, and Mr. Victor Saad, SABIS® Vice President. All three addressed a distinguished gathering of guests including his Excellency Major General Khamis Muzainah, Chief Commander of Dubai Police, and directors from SABIS® Network schools in the region.
"You will win some and you will lose some but a most important life lesson that you can learn here today is to win with humility and lose with grace," said Mr. Saad to the teams and spectators gathered at the opening ceremony.
For two days, SABIS® athletes showcased athleticism and good sportsmanship for a crowd of local and international spectators. Records were broken by a number of students in swimming and track & field, with students from SABIS® Network schools in Egypt, Jordan, Lebanon, Romania, and the U.A.E. combining to break more than 15 records. Other SABIS® Network schools' athletes enjoyed the challenge of competition. When athletes were not competing, they were busy cheering on their fellow schoolmates, making new friends, and most importantly gaining a better understanding of different cultures.
In the closing ceremony, captivating speeches were delivered by ISC-Sharjah Director, Mr. John Kassis, and Deputy Regional Director of SABIS® Network schools in the Gulf region, Mr. Neil Smooker. "Whether you have won or lost, I commend you all for your team spirit, sportsmanship, and the mutual respect you have shown to one another," said Mr. Smooker. "Congratulations to all of you as you are all winners."
Before the tournament wrapped up with the traditional group photo and the ceremonial cake-cutting, medals and trophies were awarded to the winning teams and individual athletes, and everyone received a special token for participating in the event. Having created fond memories and new friendships, the athletes then began their journey home, where they can begin preparations for the next Regional Tournament in 2017.
To view exclusive video of the SABIS® 10th Regional Tournament, visit sab.is/XP44NB.