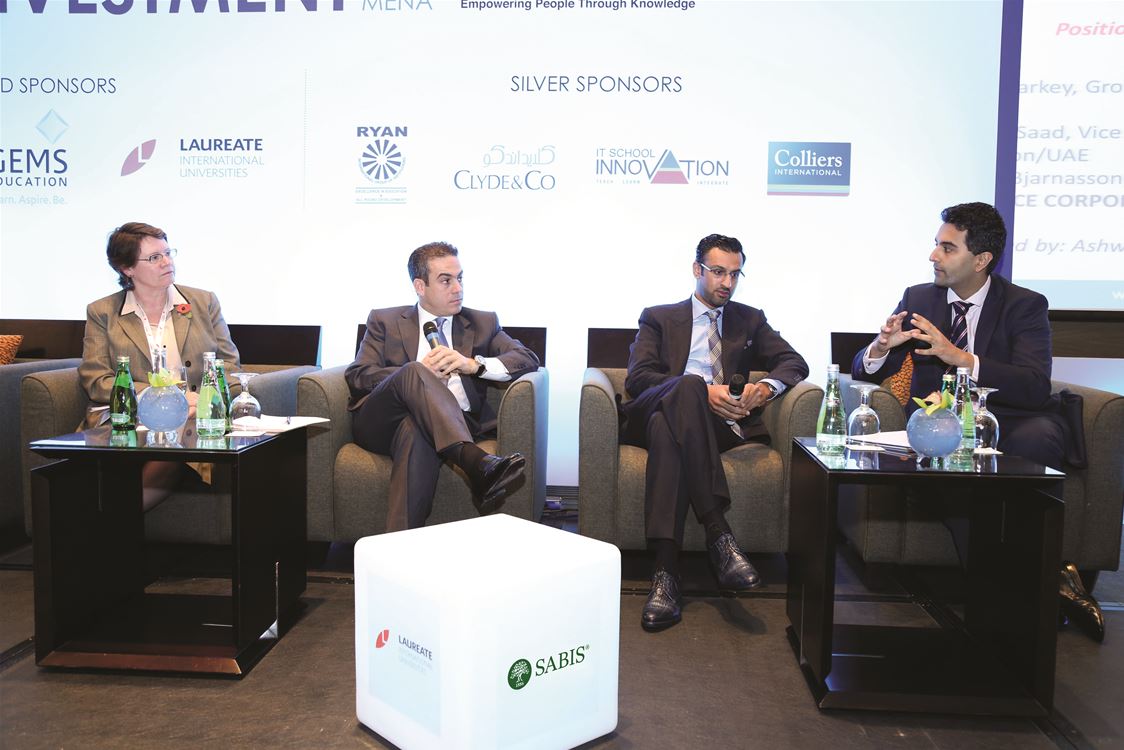 For the third consecutive year, SABIS® participated in the Education Investment MENA conference that was held on November 10-13, 2014, in Dubai, U.A.E. The conference seeks to bring together key players in the education industry to discuss how the private and public sectors can work together to effectively improve education standards in the region. The conference is also an opportunity to bring together partners for new education programs. Key participants in the 2014 conference included education management organizations, education consultants, investors, and public institutions such as the International Finance Corporation (IFC) as well as local government ministries.
This year's theme was "Investing Innovation in Education in MENA," which paved the way for interesting panel discussions on a number of hot topics including what barriers exist to increasing domestic and international investment in the education sector and how greater collaboration between governments and public education systems increase educational capital. Topics also included the critical role reputation and word-of-mouth play in the U.A.E. education market and how to maintain exceptional quality in education businesses through expansion strategies.
Mr. Victor Saad, SABIS® vice president, was invited to participate in the keynote panel session on "Positioning the Middle East as a global hub for educational capital." He was joined on the panel by other high profile speakers including Svava Bjarnason, Principal Education Specialist at the IFC.
Addressing the participants at the conference, Mr. Saad stated: "As in other sectors, we believe that competition is the key to driving education in the MENA region. Allowing various educational and business models to compete using their different educational approaches and facilitating investor involvement by reducing business barriers will increase the standard of private education. In free market environments, such as the U.A.E., this will ultimately attract new investors, encourage current investors to invest further, and will eventually lead to an increase in educational standards and reduction in costs, thus benefiting the end consumer (i.e. parents and students)."
Commenting on the value-added of SABIS®'s participation in the Education Investment MENA conference, Ms. Lydia Fowler, Divisional Director at Informa, the conference organizers, said: "We were delighted to work with SABIS® as a key partner for Education Investment MENA this year. SABIS® had a tremendous added-value to the content and direction of the agenda, which really helped us to deliver valuable and meaningful discussions. Mr. Saad's participation in the opening panel provided particularly interesting insight into the work yet to be done in the region."
SABIS® is often invited to participate in high-profile educational conferences to discuss both the success of the SABIS® model as well as avenues to improve the standards of education in both the private and public sectors.
For more information on SABIS®, visit sabis.net.