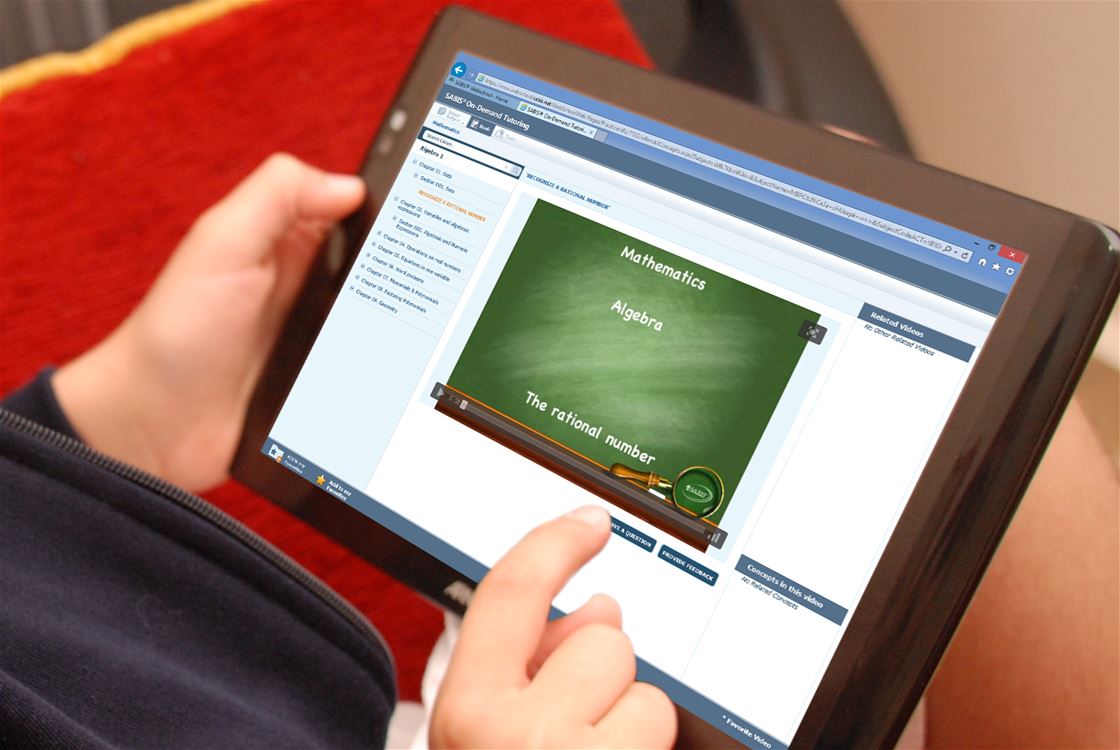 In early 2014, SABIS® launched its On-Demand Tutoring (ODT) project, which allows students in SABIS® Network schools around the world to access video explanations of a variety of academic topics via WebSchool. The videos, narrated by students themselves and vetted by the SABIS® Academic Development Department, allow students to review topics that they did not fully understand in class, were absent for, or want to review before an exam.
Launched last year on a limited scale with tutorials in math and science for set grade levels, SABIS® recently released access to an expanded library of tutorials that cover a broader range of subjects and grade levels.
"The On-Demand Tutoring Project has been a huge success and has been received with a great deal of enthusiasm," said Mr. Roger Soweid, SABIS® Corporate Director – Student Life and Student Management. "In just under one year, the project has grown from a pilot phase of 80 video tutorials to over 1,200 tutorials covering a wide range of subjects including mathematics, English, biology, physics, chemistry, and science. In the month of October [2014] alone, students across the network downloaded tutorial videos 22,147 times!"
There are a number of factors that have contributed to the success of this project. First of all, ODT is a natural extension of the peer tutoring program provided through the SABIS Student Life Organization®. Secondly, students in SABIS® Network schools are accustomed to helping others and are open to learning from each other. Moreover, all videos follow the SABIS Point System® of instruction that is used in the classroom. The presentation of the material is, therefore, familiar to the students. After beginning with a clear explanation of the concept, the ODT tutorials then provide time for the student to pause and practice application of the concept on an exercise. As the video tutorial continues, the narrator then demonstrates the solution of the exercise to ensure that the concept has been correctly applied before moving on to yet another exercise.
Feedback from students at SABIS® Network schools around the world has been extremely positive. "Thank you so much! I did not understand a concept in math very well. The videos explained it very well and now I do," said one ISC-Abu Dhabi student.
The SABIS® On-Demand Tutoring videos are available to students in SABIS® Network schools through WebSchool. To access On-Demand Tutoring, students can simply log on to WebSchool at webschool.sabis.net.