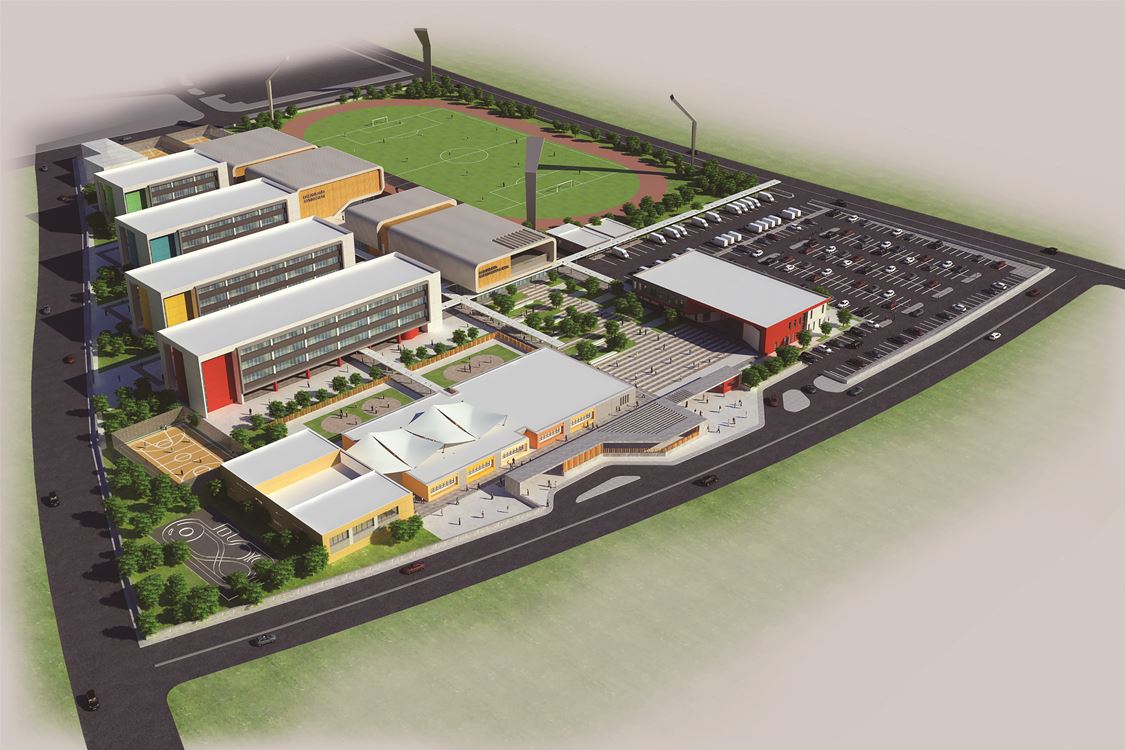 The newest member of the SABIS® Network is ready to start enrolling students. The SABIS® Sun International School (SSIS) in Dreamland – Baku, Azerbaijan, recently launched its website ssisbaku.sabis.net and announced that it is taking applications for students in Kindergarten through Grade 5 (ages 3 to 10+) for the 2015-16 academic year.
The independent, co-educational, English medium day school will be housed on a brand new, state-of-the-art campus situated on 67,000 square meters in the Dreamland Development Project in Baku. The first phase of construction will be completed in time for the 2015-16 academic year. The campus will include academic buildings for Kindergarten and the lower school, a mini-gymnasium and playground dedicated for the Kindergarten section, and gymnasium and playground for the lower school in addition to an administration block and services building.
As in all schools in the SABIS® Network, SSIS will implement the proven SABIS® Educational System, an educational approach that has been developed, refined, and tested for over a century to provide a truly international education that is geared toward the achievement of academic excellence.
For more information about how to enroll in the SABIS® Sun International School, visit ssisbaku.sabis.net.