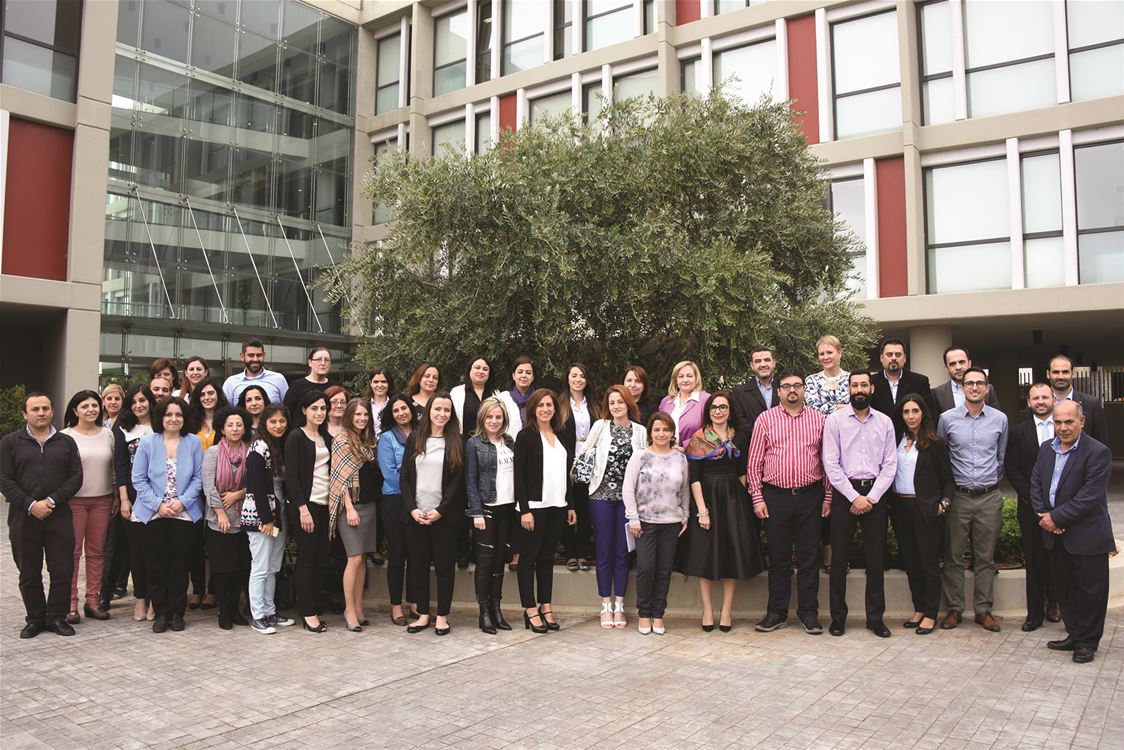 As an organization that has an active presence in 20 countries on five continents, SABIS® places great importance on delivering a high-quality education to all students. To ensure quality across borders, SABIS® Network schools are supported by four Regional Centers located in the U.S., Cairo, the Levant (countries in the eastern Mediterranean), and the Gulf.
To facilitate the role of regional centers in supporting network schools, the SABIS® Academic Development Department holds annual conferences for each region. In Cairo, Egypt, 40 participants met for a two-day conference on April 8 and 9, 2016. On April 15, 2016, SABIS® hosted a conference for the Regional Center in the Levant region, of which 45 staff members met at SABIS® Educational Services in Adma, Lebanon, for a full day of meetings and break-out sessions. On April 25 and 26, 2016, SABIS® held a conference for the Gulf Regional Center in the U.A.E. At all three conferences, participants discussed curriculum updates, exam preparation and management, and content challenges. Additional sessions focused on the revision of tools and techniques to enhance the learning experience for students, and methods of enhancing communication between SABIS® and the regional centers. The agenda also included a review of changes in external exams including British Advanced Levels and the International General Certificate of Secondary Education (IGCSE) as well as the integration of the French Baccalaureate into a number of schools. Last, but not least, participants reviewed the operation of SABIS® proprietary tools and products including SABIS® E-books, PrepList, and the SABIS® Integrated Learning System (ILS).
Participant feedback from the conferences was extremely positive. "I really enjoyed the conference. It was one of the best conferences that I have ever attended. Discussing the new curriculum items with the SABIS® team helped me better understand what is happening on the ground," said one participant from the U.A.E. Regional Center.
In addition to the aforementioned conferences, SABIS® also holds two academic conferences each year for the academic team from the U.S. Regional Center. The first conference is typically held in October in Lebanon. The second is held in March at the SABIS® Educational Systems, INC. office in Eden Prairie, Minnesota, U.S. These bi-annual conferences serve as a strategic opportunity for the SABIS® Academic Development Department and U.S. Regional Center teams to discuss student and school performance, review preparations for the ever-evolving state examinations, and exchange ideas on new opportunities to enhance students' educational experiences.