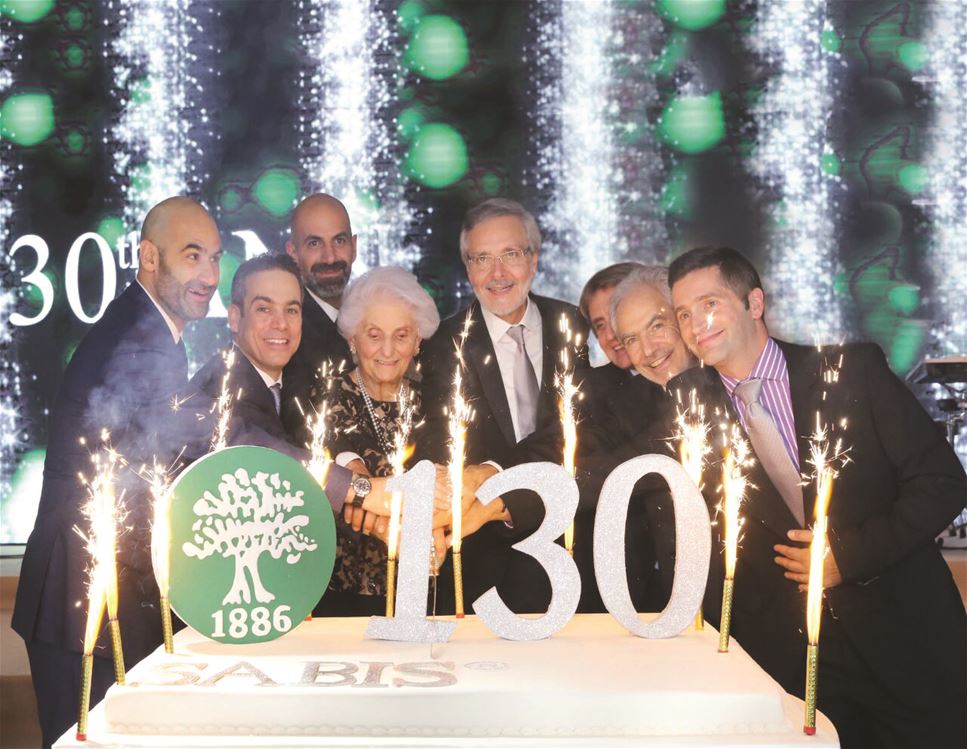 This year, SABIS® is celebrating its 130th anniversary. To mark this special milestone, the SABIS® Board hosted a gala dinner at the Phoenicia Hotel in Lebanon on July 8, 2016, for SABIS® Network school directors, honored guests, and VIPs. Under the theme of "130 Years of Empowering Future Generations," the event was a tribute to SABIS®'s legacy of empowering generations of students with a solid education that prepares them for the challenges that lie ahead.
Over 600 guests were warmly welcomed by SABIS® Co-founders Leila Saad and Ralph Bistany as well as SABIS® Board members. The evening opened with the Lebanese National Anthem, followed by speeches from SABIS® Co-founder Mrs. Leila Saad, the Lebanese Minister of Education and Higher Education His Excellency Mr. Elias Bou Saab, and SABIS® President Mr. Carl Bistany.
Guests then enjoyed a short video compilation of testimonials from alumni around the world and were captivated by a live performance of the popular song "We are the World" sung by 24 students aged 7-13 from SABIS® Network schools in Lebanon. As the evening progressed, guests enjoyed an enchanting night full of live music and entertainment.
The celebration was rounded off by a cake cutting ceremony in honor of the organization's 130th anniversary. During the evening, SABIS® Co-founder Mr. Ralph Bistany also announced that SABIS® School El-Metn, a tuition-free, private school in Lebanon which is fully funded by the SABIS® Foundation, will henceforth be renamed the Leila C. Saad SABIS® School El-Metn in honor of Leila Saad's ongoing dedication and commitment to the success of the school.
"Empowering Future Generations" was also the theme of the organization's annual Directors' Meeting. The meeting, which is held in a different city each year, took place in Lebanon from July 3-9, 2016, to mark the occasion of the 130th anniversary and brought together close to 100 SABIS® Network school directors, SABIS® Board members, and senior SABIS® staff from around the world. The meetings provided attendees with an opportunity to learn about the latest network developments, engage in reflection of the past year, and hear about areas of focus for the year ahead.
For more information about SABIS®, visit sabis.net. To view pictures from the 130th gala celebration, visit our Facebook page.