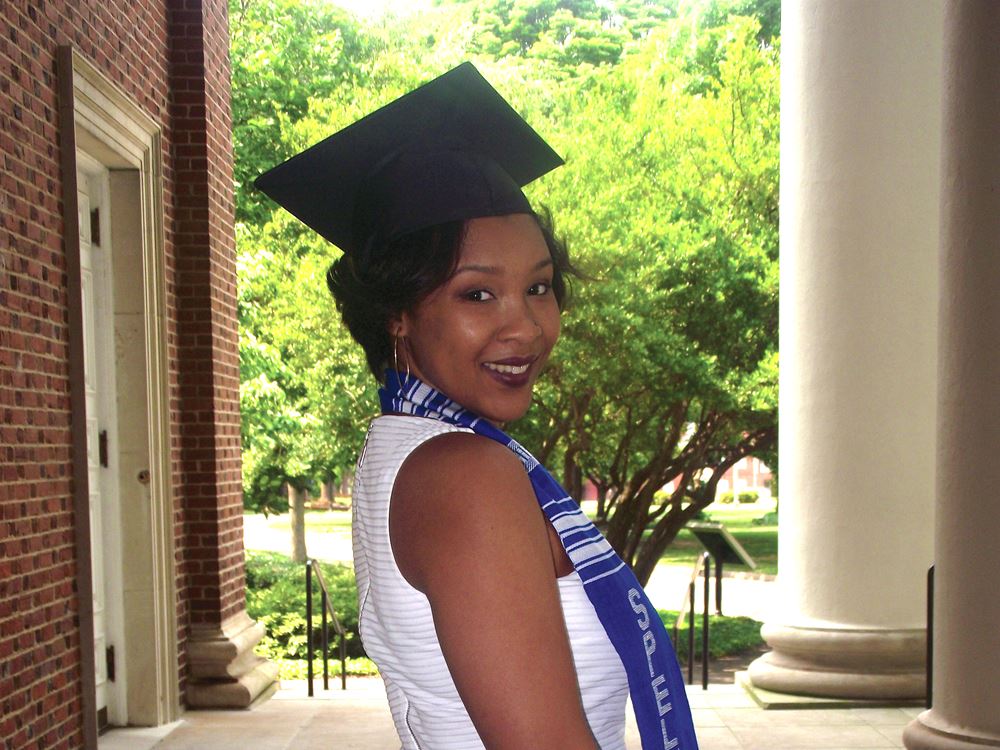 Ashley Hamilton joined the International Academy of Flint (IAF), a SABIS® public charter school located in Flint, Michigan, in the U.S., as a Kindergarten student in 1999. Ashley recalls how as a young child she looked forward to coming to school every day thanks to the supportive teachers and staff. "I loved that my school was such a tight-knit family," she said. "I always felt that I had everyone in my corner."
Throughout her years at IAF, Ashley was very involved in the SABIS Student Life Organization® (SLO®) at the school. Ashley held positions as Deputy Head Prefect of various departments and in her senior year was appointed as the Head Prefect. As a freshman in 2009, Ashley was selected to attend the SABIS® Student Life Training Camp, which took place in Cairo, Egypt, that year. Ashley strongly believes that the opportunity to travel to Egypt ignited in her a special interest in global affairs. She returned from the camp with a growing interest in pursuing a career in international relations. "I believe that my experiences with SLO® played a large role in shaping me into the leader that I am today. It taught me important lessons about leadership, integrity and confidence that I still reference in my everyday life," commented Ashley.
Academically, Ashely was a focused and serious student who dedicated herself to her studies. In fact, in the 2009-10 academic year, when Ashley was in 10th Grade, she was named the "Judge Marable Student of the Year" in an annual, city-wide competition that is designed to bring positive recognition of the city's youth. Honorees in the program, which began in 2004, are chosen based on applications and essays written about their career goals.
Ashley graduated from IAF in 2012. Although she was on the waiting list for admission to Yale University, she decided to pursue a degree in International Studies at Spelman College, a fouryear, women's liberal arts college located in Atlanta, Georgia. Founded in 1881, Spelman College holds the distinction of being one of America's oldest historically black colleges for women. Today, with her bachelor's degree in her hand, she has accepted the opportunity to work as an Education Volunteer with the Peace Corps. She will be stationed in Mozambique, where she will be teaching high school level English for two years.
"I am very proud of the International Academy of Flint and the SABIS® Educational System™," Ashley said. "So many [IAF] students … go on to do wonderful, world-changing things with their lives, and it is a system that I will continue to advocate for. One day, when I complete my graduate studies, I hope to play a different role on the SABIS® team, perhaps as a Student Life Coordinator this time around!"
We wish Ashley the best of luck and are confident that she will carry on the SABIS® legacy of making a difference in the world.