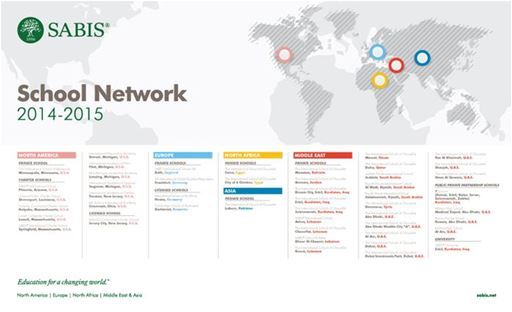 On September 8, 2014, SABIS® welcomed a new member to its global school network. The International Academy of Trenton Charter School, in Trenton, New Jersey, U.S.A., opened its doors to 354 students in Kindergarten through Grade 3. The school will open one additional grade level in each new academic year until it reaches a full K-12 offering.
The International Academy of Trenton Charter School is the first of several charter schools that are planned for the state of New Jersey. A second charter has been approved for Camden, NJ, and two additional charters, in Bridgeton and Atlantic City, are currently in the approval process.
"SABIS® is committed to providing educational options for children in districts where local public schools are underperforming," said Jose Afonso, Director of Business Development in the U.S. "By opening schools in districts like Trenton, SABIS® is playing an important role in helping to improve the lives of children and communities. This is at the heart of our mission to change the world through education."
Across the globe, in the Middle East, two additional schools join the network in 2014-15. In Jeddah, Saudi Arabia, SABIS® is poised to open its third member school in the country. The Jeddah Private International School (JPIS) begins operation in September, and in the U.A.E., the Military High School – Madinat Zayed, a new Public-Private Patnership (PPP) school, is set to open its doors.
Committed to make a difference in the world through education, SABIS® is pleased to welcome the new schools to its growing global network.
For enrollment information visit, iat.sabis.net (Trenton) or jpis.sabis.net (Jeddah).