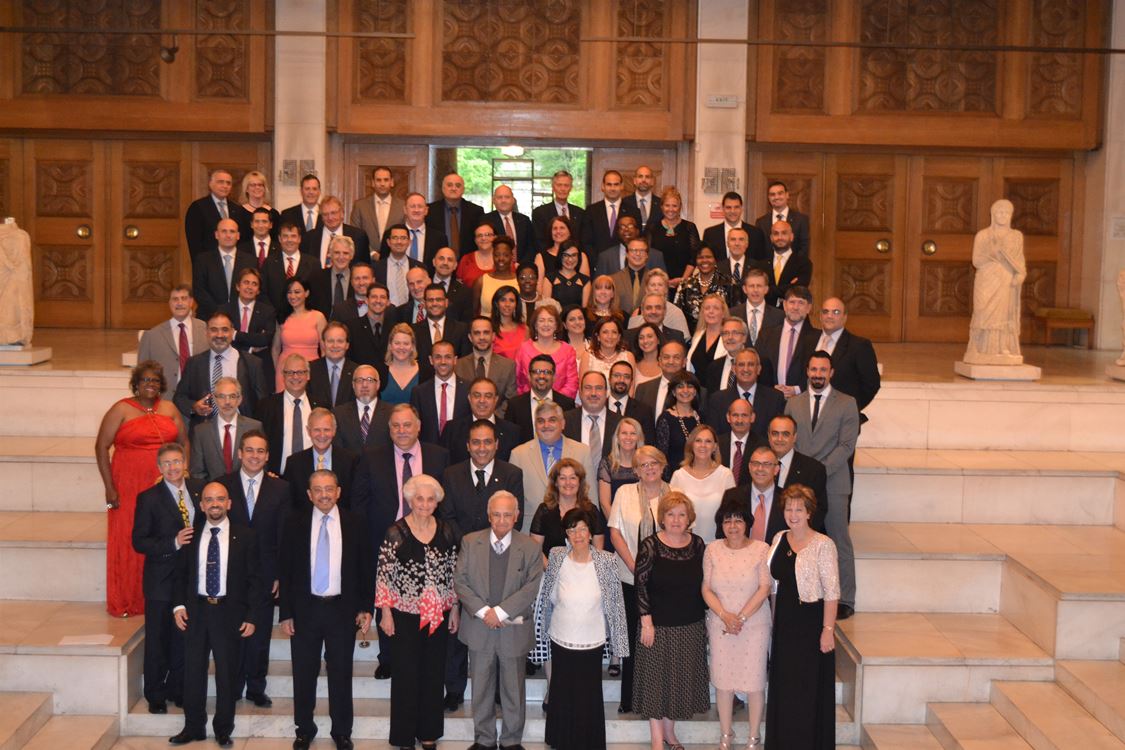 Under a theme of "Achieving Excellence for a Changing World," 90 school directors, senior SABIS® personnel, and members of the SABIS® Board met in Sofia, Bulgaria, for the annual, global SABIS® Directors' Meeting. The group met and participated in meetings and excursions in the Bulgarian capital city from July 7-10, 2014.
"A commitment to achieving excellence has been part of the SABIS® School Network since the first member school opened its doors in 1886," stated the SABIS® Co-Founders, Mrs. Leila Saad and Mr. Ralph Bistany, in their welcome message to attendees. "This unwavering commitment has played an important role in sustaining the success of SABIS® and that of each of the close to 65,000 students who will be enrolled in member schools through our global network in the 2014-15 academic year."
In preparation for the 2014-15 school year, the agenda for the four days of meetings included sessions focused on achieving excellence – "Celebrating Network Achievements," "Initiatives that Yield Excellence," and "The SABIS® Student Life Organization: A Key Component in Promoting Excellence," among others. Attendees also took part in breakout sessions that covered issues related to achievement particular to their specific region.
The annual meeting culminated on July 10 with a keynote speech delivered by prominent education researcher, Eric Hanushek, the Paul and Jean Hanna Senior Fellow at the Hoover Institution of Stanford University in the U.S. Speaking about "The Economic Value of High Achievement," Hanushek presented some of the findings of his work and showed the clear and undeniable impact that education can have on national and global economies.
Hanushek shared his impressions of the meeting and SABIS® following the event. "While I had known of SABIS® for some 20 years, the Directors' Meeting provided me with a deeper and richer appreciation of the overall organization. First, each of the people I met from around the world displayed an unusual combination of friendliness, seriousness of purpose, and dedication to their mission. Second, through catching glimpses of the overall approaches to education, I could not help but believe that this model should be disseminated much more widely."
Rested, rejuvenated, and enthused, attendees of the meeting departed ready to begin preparations for the new academic year.
To read more about how schools in the SABIS® School Network achieve excellence, read the latest press releases found on sabis.net at bit.ly/1wLdXRm.