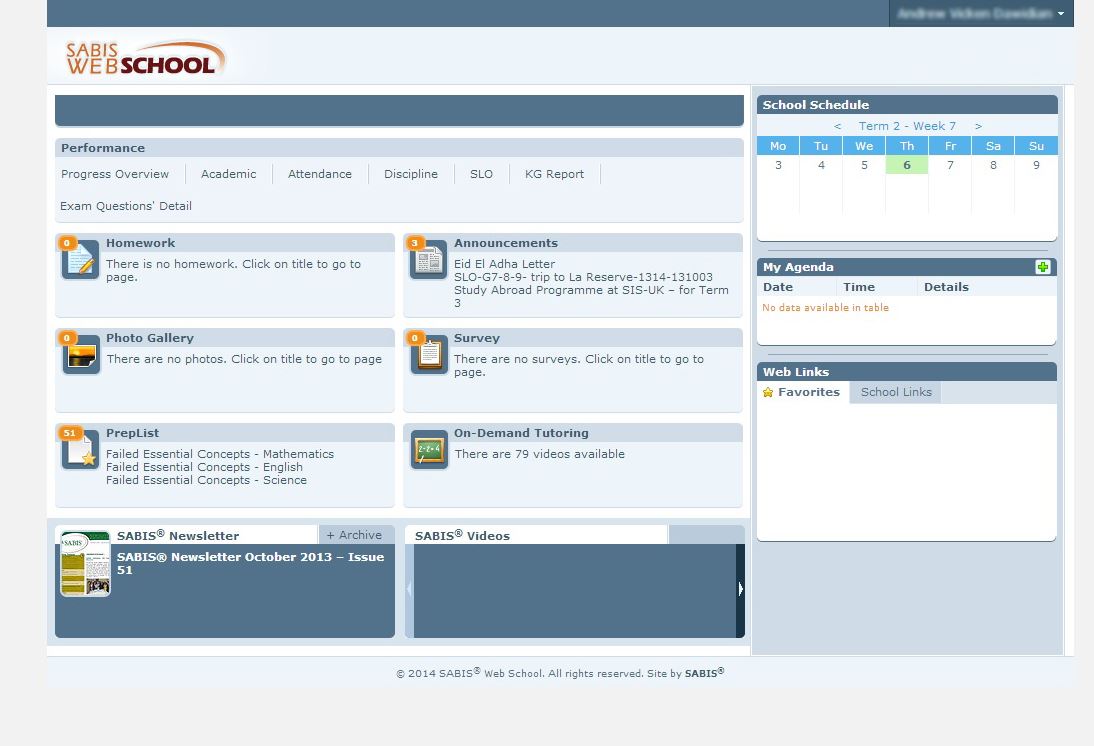 SABIS® is committed to investing in new technologies that bring added value to the classroom by providing students with all the tools they need to build a strong academic foundation. One of the new tools that was recently made available to students in SABIS® member schools is PrepList, a feature that helps students focus on concepts they have missed on exams.
Drawing on data collected through the comprehensive, computerized assessment process in SABIS® member schools, WebSchool PrepList identifies a list of specific concepts that a student has struggled to understand and apply correctly in an examination setting. After accessing an individualized PrepList through WebSchool, students can access downloadable, online materials to help guide their review and target their attention on the missed concepts. Materials available include revision sheets and sample questions as well as access to explanations found in their textbooks.
WebSchool PrepList brings many advantages to the learning experience. It helps identify academic gaps and engages students in targeted practice exercises. It also provides additional practice on materials taught during the lesson, helping prepare students for both internal and external exams.
Parents who have children enrolled in SABIS® member schools also have access to WebSchool PrepList and can help support their children's study habits. By simply logging on to their SABIS® WebParent account, parents can monitor their children's performance and gain a better insight into their educational foundation by reviewing concepts they have missed.
Like all IT products that have been developed for use in SABIS® member schools, WebSchool PrepList is geared to optimize learning, improve academic results, enhance teacher efficiency, and reinforce communication.
To learn more about IT products used within the SABIS® classroom, watch future SABIS® Newsletters.