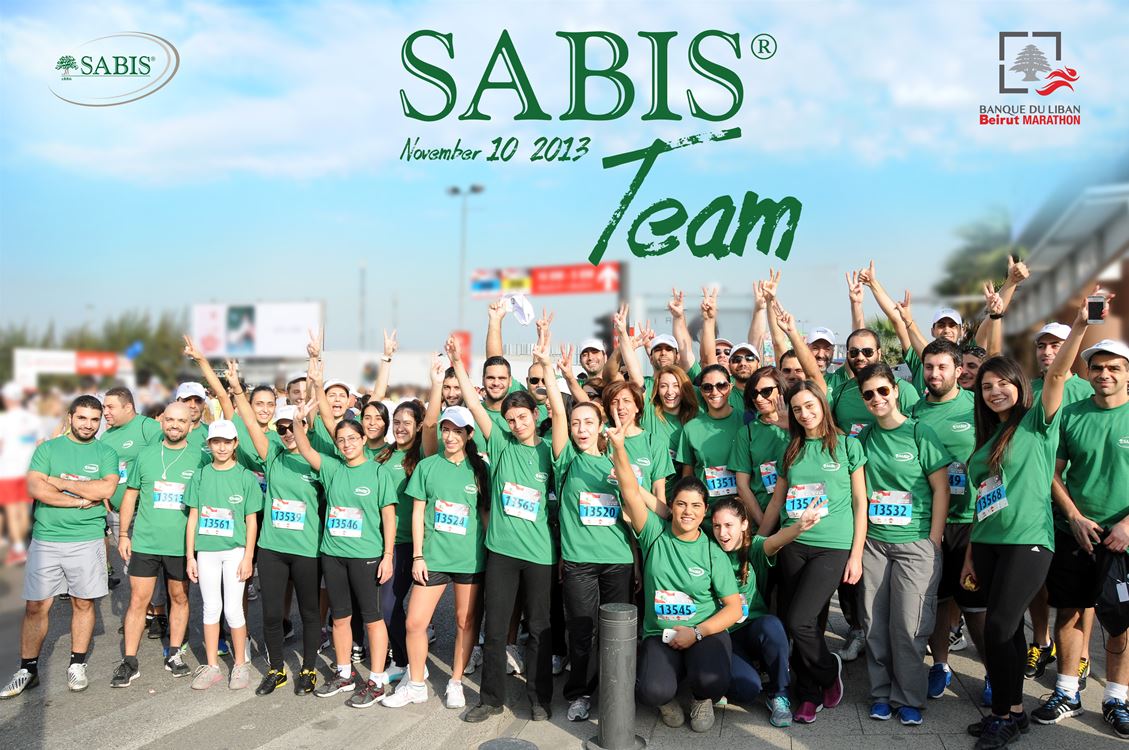 On November 10, 2013, for the third consecutive year, SABIS® Educational Services (SES) - Lebanon employees participated in the Banque du Liban Beirut Marathon, a marathon that has seen rapid growth and success since it first started in 2003. This year's SES team consisted of 56 employees from a wide range of departments including IT, Academic Development, Books, and Creative Design.
The SABIS® team brought along their friends and family members, who joined more than 36,000 runners from 96 countries in the 10k Run for Fun on the warm Sunday morning. Entrance fees for all participants were distributed by the marathon organizers to charities across Lebanon.
The SABIS® team fared well at the finish line. Everyone who entered completed the race. Elie Gemayel, SABIS®'s Academic Development Production Manager, posted the team's best time, crossing the finish line in 57 minutes. "I am very glad that I got the chance to participate in the marathon. Not only did I get to know my colleagues better, but the run felt good as well," he said. "I am definitely participating again in next year's marathon."
SES-Lebanon employs more than 350 individuals who share SABIS®'s commitment to making a difference in the lives of others through education. Through participation in events like the Beirut Marathon, SABIS® employees can give back even more while promoting a healthy lifestyle and strengthening the SABIS® corporate team spirit.