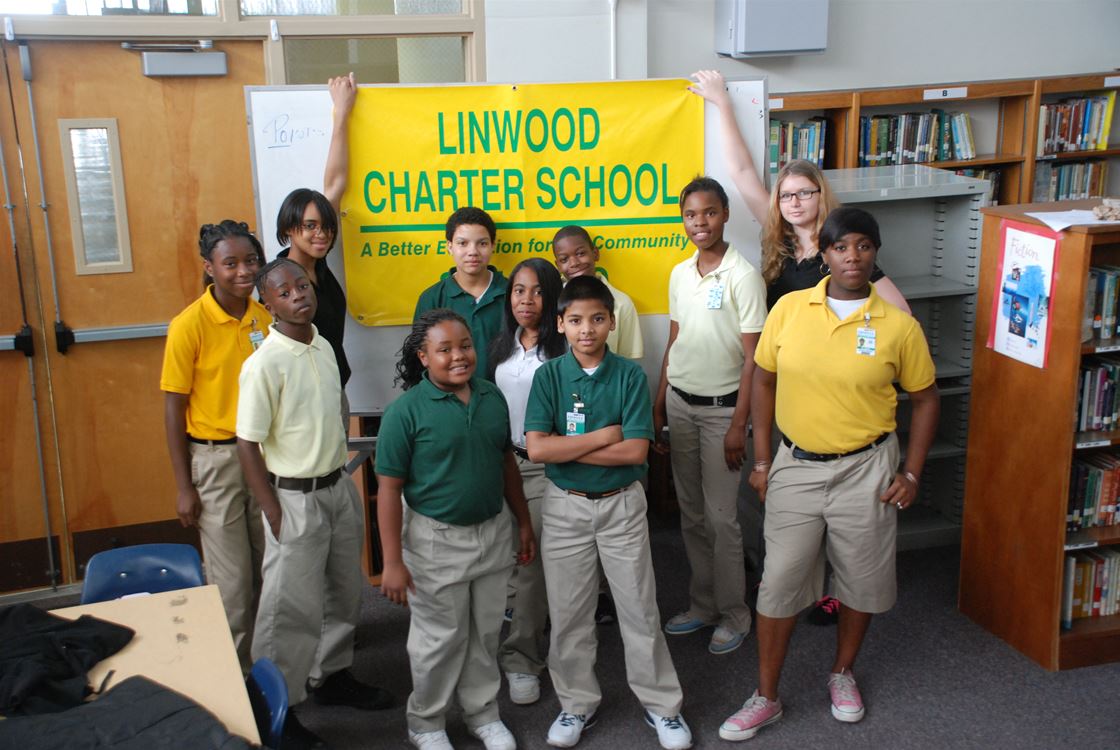 The SABIS Student Life Organization® is an essential component of the SABIS® Educatoinal System and helps give students and edge in facing life's challenges. Emphasizing the acquisition of "life skills" through real-life experiences, the SABIS Student Life Organization® is a student-led organization that empowers students to play an active role in shaping their school experience.
Student Life at LPCS: Turning the School Around
Establishing a positve school environment through an active SABIS Student Life Organization® is essential to the success of all SABIS® member schools. The right school culture, however, does not happen as if by magic; it requires a commitment by all members of a school's community and a belief in the power of SLO®.
"The idea that students themselves are responsible for creating a positive environment is particularly challenging in situations where SABIS® takes over the management of a pre-existing school, such as the case of public charter schools in the U.S.," explained Mr. Roger Soweid, Corporate Director - SABIS® Student Life and Student Management. "Linwood Public Charter School is a very good example of how the SABIS Student Life Organization® can turn a school around by changing its culture and actively engaging students in their education."
Linwood Public Charter School (LPCS) is a public charter school located in one of the most challenging areas of Shreveport, Louisiana, in the U.S. The middle school was taken over and awarded to SABIS® in 2009 after recording several years of underperformance. Burdened with a reputation for poor academic performance and challenging disciplinary problems, the school's new administration under SABIS® management faced many challenges.
"I knew something different had to happen," said Ms. Twyla Abraham, Student Life Coordinator at LPCS. "The students at LPCS had to be inspired and had to have a good reason to be excited about their school." That inspiration came in the form of the SABIS Student Life Organization®.
By 2010, the SLO® Activities Department at LPCS had set up a number of clubs including drama, choir, art, drawing for girls, cooking club, board games, fashion club, and a movie club, introducing the students to a host of new interests that broadened their horizons. The SLO® Health and Sports Department created girls and boys basketball teams, swimming teams, a cheerleading group, and a pep squad, motivating students to be active. The SLO® Outreach Department organized several community projects aimed at raising funds for those in need and showing students that they had the ability and the power to make a difference in the lives of others.
Student Life also contributed to raising the academic standards at LPCS. Through the SLO® Academic Department, students who were particularly good in a subject became Shadow Teachers® and peer tutors, volunteers and role models who helped raise general academic standards. Thanks to their efforts through SLO® as well as the commitment of LPCS teachers, by 2011 students at the school were outperforming their peers in other middle schools in the school district and they continue to do so.
"The SABIS Student Life Organization® has changed the culture of the school by allowing the students to feel a part of the puzzle. Our students are becoming more and more involved. They have been empowered to contribute to the management of their school, to make a positive difference at school, home, and community and to play an active role in their education," said Ms. Abraham.
Student Life at HCCS: Making Everyone Feel Welcome
At Holyoke Community Charter School (HCCS) in Holyoke, Massachusetts, the SABIS Student Life Organization® has also played an important role in creating a positive school environment that is inclusive and welcoming. SABIS® opened HCCS in 2005 and immediately set out to build a positive school culture by involving students in SLO®. Today, HCCS students actively contribute to every aspect of their education. They support each other academically and they work together to create a welcoming, bully-free environment. Through the SLO® Outreach Department, HCCS students engage with their community and participate in community service efforts, collaborating with a number of local charities including Kate's Kitchen, Margaret's Pantry, Shriners Children's Hospital, American Cancer Association, New Horizons Family Center, and many more. The impact the school is making on the lives of its students and its community has attracted media attention as well as praise from the mayor of Holyoke, Mr. Alex Morse, and Massachusetts State Representative, Mr. Aaron Vega.
"The SLO® had a resounding impact on the school culture at HCCS," said Mr. Angel Coriano, Student Life Coordinator at HCCS. "It has successfully engaged each and every student and has given everyone a true sense of belonging. Students actively participate in their education and have contributed to creating a place that is enjoyable for all."
Students and staff alike agree with Coriano. "HCCS provides a supportive environment that helps you succeed in school. I feel that I am among family," said one HCCS student. The staff at HCCS have also noticed the difference. "SLO® has made a positive impact at our school by creating leaders and bringing the best out of our students," said one staff member.
The SABIS Student Life Orgainzation® in all SABIS® member schools has an astounding impact on creating a positive environment where everyone feels welcome. By working in cooperation with, and complementing the efforts of, the administration, students add value to themselves, their school, and their community.
For more information about LPCS and HCCS respectively, visit www.lpcs-sabis.net or www.hccs-sabis.net.