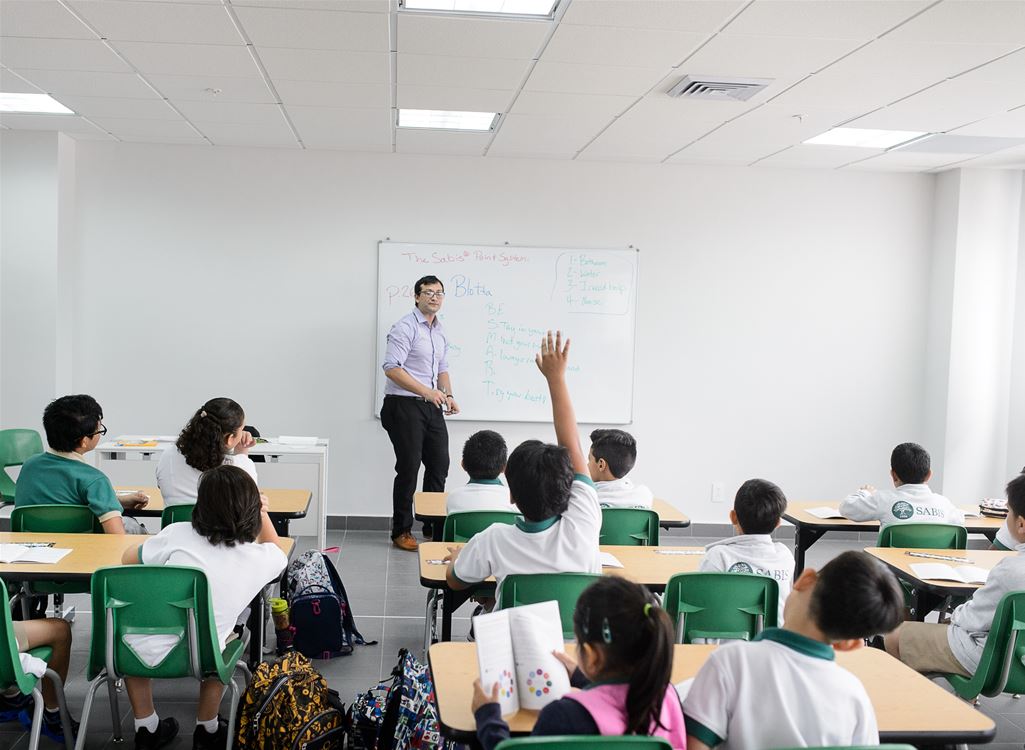 At the start of the 2017-18 academic year, the newest school in the SABIS® Network, the SABIS® International School – Costa Verde (SIS-Costa Verde), opened its doors to its first students, and when the morning bell sounded on September 4th, 91 excited, young students in Pre-Kindergarten 3 through Grade 4 headed through the school's gates.
SIS-Costa Verde is situated on a 5.7 hectare campus within the Costa Verde Development Project, approximately 30 kilometers west of Panama City, Panama. In addition to 91 students, the school community is comprised of a team of 30 administrators, teachers, and staff members.
SIS-Costa Verde brings the SABIS® Educational System™ to Central America
"I am both elated and excited about the opening of the school," commented Mr. Abi Moisés De Castro, SIS-Costa Verde Acting Director, on the first day of school. "Many people have worked very hard to make this school a reality, and from today on we get to show them all what we can do with it."
SIS-Costa Verde follows an international calendar (August-June) and, like all SABIS® Network schools, enrolls students year-round. If you live in the area and have a child aged 3 to 11, visit siscostaverde.sabis.net to learn more about enrolling your child for this academic year. The school will be adding additional grade levels in each subsequent year of its operation until it reaches a full PK3-Grade 12 offering.
Follow the latest school news and developments on Facebook at facebook.com/SISCostaVerde.