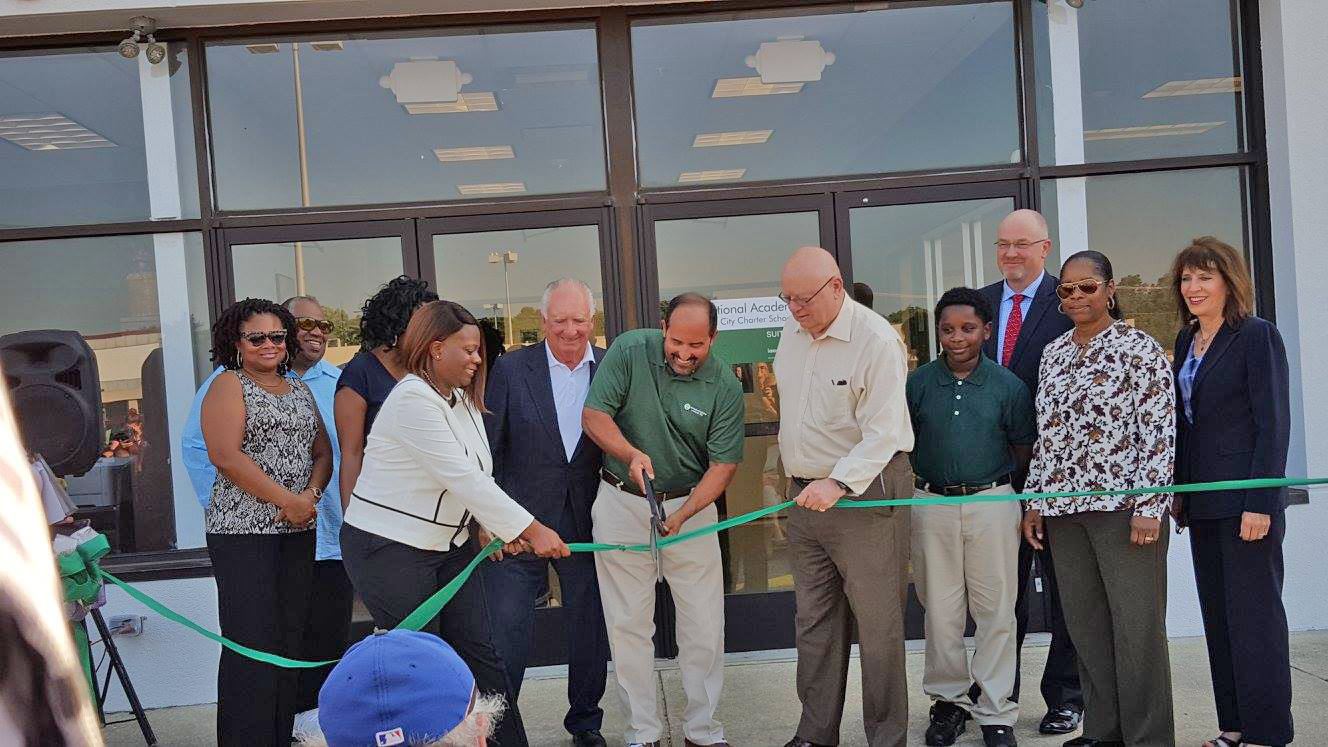 When the International Academy of Atlantic City (IAAC) opened in 2015 in Atlantic City, New Jersey, U.S., the school operated on a temporary campus and looked forward to the day when its permanent facility would be ready. That day arrived on September 7, 2017, and approximately 340 students in Kindergarten through Grade 5 were there to see it happen.
The school's new home, which is located at 6718 Blackshore Pike, Egg Harbor Township, provides the room to grow into the K-12 academy it intends to become. The new location features updated facilities for the students and staff as well as a new, fully-equipped, computer room.
"Everything is new, nice classrooms. I'm so excited. They now have a computer room."
–— Monica Ahuyan, IAAC parent
IAAC held a ribbon cutting ceremony on September 5, 2017, to officially inaugurate the school's new campus. The ceremony featured a special welcome from the President of the IAAC Board of Trustees, Dr. Peter Caporilli, and Chief School Administrator, Dr. Natakie Chestnut. Following the ceremony, guests enjoyed a tour of the school and a reception.
"Facility challenges often reveal unique opportunities," said Dr. Natakie Chestnut, IAAC Chief School Administrator. "Our Board of Trustees created a vision and followed through on their promise of ensuring that our scholars had a great school building they could thrive in. This extraordinary new school provides the opportunity for our students to excel academically and grow into societal leaders."
IAAC is a member of the global SABIS® Network and serves students in the Atlantic City and Pleasantville, New Jersey area. The school implements the proven SABIS® Educational System™ and seeks to help all students fulfill their full potential. To learn more about IAAC, visit iaac.sabis.net.