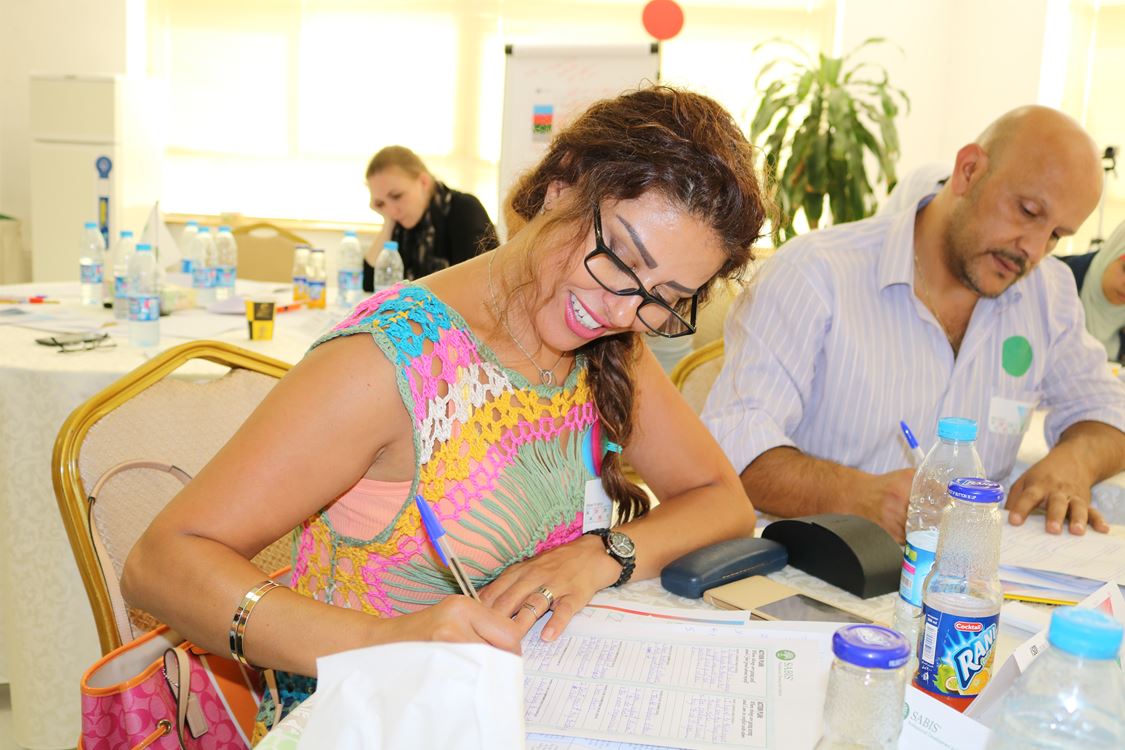 On August 23, 2016, the SABIS® Professional Development Institute (SPDI) team delivered a Strength Deployment Inventory® (SDI®) workshop called "Collaboration through Communication" for the staff and teachers at the International School of Choueifat – Amman (ISC-Amman) in Jordan. Over a period of three days, 96 attendees participated in the workshop that covered managing conflict and improving relationships in the workplace.
During the workshop, ISC-Amman teachers and staff participated in a variety of interactive activities derived from real-life scenarios, offering trainees the opportunity to clearly understand triggers of their behavior and methods of dealing with conflict. Participants also discovered their strengths and learned how to use their strengths effectively in the workplace.
Feedback from the participants was extremely positive. Watch this video testimonial submitted by an ISC-Amman teacher about her experience at the workshop.
ISC-Amman School Director Dr. Lynn Spampinato was very pleased with the workshop. "I think the workshop will have long range, positive outcomes for both our staff and students. I believe that a highly performing school can be attributed not to individual efforts but to the energy generated by a highly functional team implementing the SABIS® system," she said.
A highly functional team implementing the SABIS® system yields high performance.
By continually supporting employees in SABIS® Network schools around the globe and offering ongoing professional development, the SABIS® Professional Development Institute plays a central role in developing a strong talent pool and helping individuals reach their full potential.