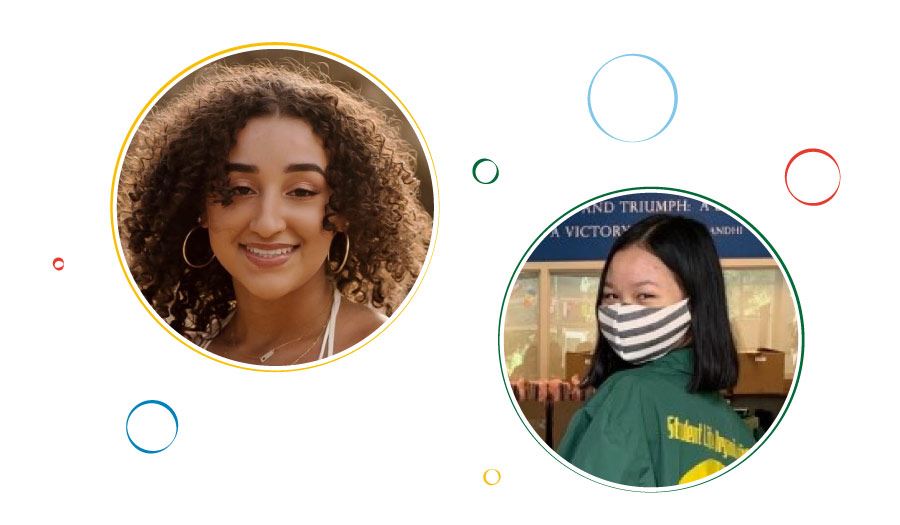 In celebration of Women's History Month, the Massachusetts Charter Public School Association (MCPSA) selected seven young women leaders from the state's 72 charter schools to spotlight in their feature entitled Young Women Making Herstory. Two of the seven students to make the final cut study at SABIS® Charter Schools in the U.S.!
Kiana Ramos, a senior at SABIS® International Charter School in Springfield, Massachusetts, was selected for the incredible work she does through the SABIS Student Life Organization® Social Responsibility Department (or SLO®) to help her fellow students become better global citizens, be aware of global issues facing the planet, and give others the opportunity to make a difference in the world. You can read about one of these initiatives here.
Jennaly Khy, a seventh grader at Collegiate Charter School of Lowell in Lowell, Massachusetts, was also selected by the MCPSA. As a member the SLO®, she is passionate about making the planet a better place for all living things. You can read about one of the initiatives here.
Congratulations to Kiana, Jennaly, and all the incredible young women leaders in our SABIS® schools around the world! If you would like to read the full letter of recognition from the MCPSA Executive Director, click here.
Kiano Ramos' Photo Credit: Karina Rivera