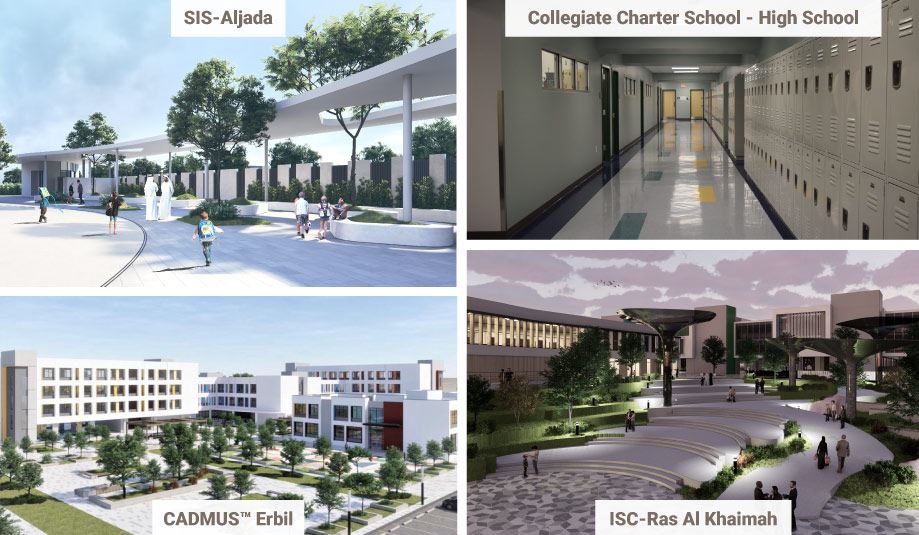 As a growing organization, there are always exciting projects that are taking place around the network, including plans for new schools and new campuses.
In the U.S., the Collegiate Charter School of Lowell (CCSL), one of our charter schools in Massachusetts, held a ribbon-cutting ceremony to inaugurate its brand-new high school extension. There to mark the occasion were students, parents, staff, members of the Board of Trustees and city council. The 15-minute ceremony was broadcast via Facebook Live from the school's Facebook page, watch it here.
In the U.A.E., the SABIS® Network has expanded to include a second school in Sharjah: SABIS® International School – Aljada. The school will be located on a brand-new, state-of-the-art campus housed on a 670,000 square foot plot on the south-eastern corner of Sharjah's largest mega project, Aljada, and will welcome students in Pre-Kindergarten to Primary School, adding a new level each year until reaching a full Pre-K-12 offering.
Other developments in the U.A.E. include the opening of a new campus for The International School of Choueifat – Ras Al Khaimah. Having first opened its doors in 1986, the school has served the Ras Al Khaimah community for over 30 years in its original facilities, and will continue to do so in its new 60,000 square meter campus, which will provide plenty of opportunities for students to grow and explore the world around them.
In Kurdistan and Iraq, Cadmus International Schools, a new concept of schools by SABIS®, are gaining ground. After the successful launch of Cadmus International Schools in Duhok and Baghdad, Cadmus International School – Erbil is set to open its doors at the start of the 2022-23 academic year on a 25,000 square meter plot of land. Cadmus International School – Al Basra is also under development, so stay tuned!