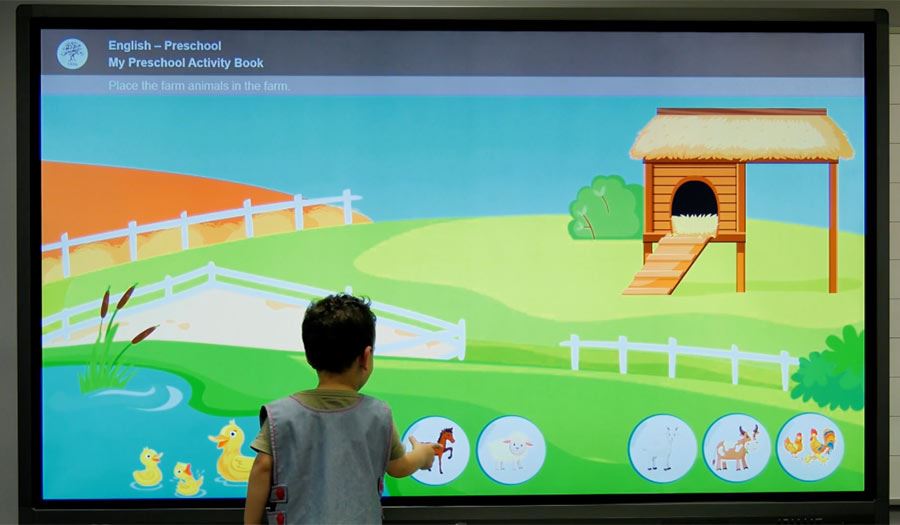 In all SABIS® classrooms around the world, students benefit from the latest in EdTech (Educational Technology) that has been developed in-house to enhance their learning experience. SABIS® students in all grade levels enjoy an engaging real-time E-learning environment and a variety of digital content that includes E-books, online courses, On-Demand Tutoring videos, and interactive animations.
Additionally, SABIS® classrooms are equipped with interactive boards, which have just got even more interactive with the recent launch of advanced activities that use the latest technology to engage our youngest learners like never before.
Check out this video of one of our youngest learners interacting with technology during class.