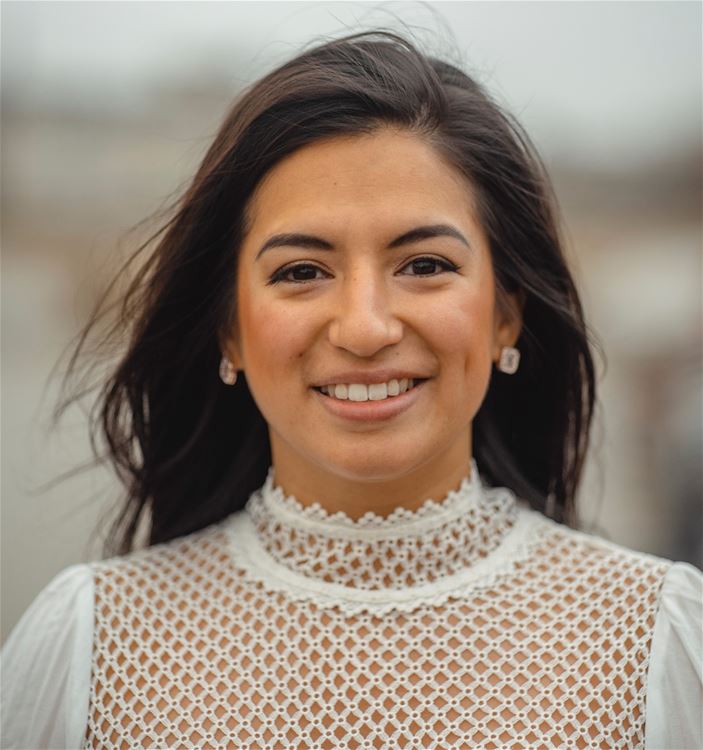 SABIS® International Charter School (SICS) is a SABIS® public charter school located in Springfield, Massachusetts, in the United States. The school, which opened in 1995, was the first public charter school managed and operated by SABIS® in the U.S. and has been changing students' lives from the moment it opened. Recently, a feature series on a number of successful SICS alumni ran in a local Springfield publication, The Republican, and we couldn't miss the opportunity to share a part of their stories with our readers.
Amari Q. Brown joined SICS as a 7th grader and graduated in 2014. After graduation, he was accepted to Morehouse College, a historically black college in Atlanta, Georgia, attended by Martin Luther King Jr. and filmmaker Spike Lee, among others, where he pursued a degree in economics. "Thanks to the rigorous, advanced classwork at SABIS®, I was able to hit the ground running when I entered college and was ready to compete against some of the brightest kids in the world at Morehouse," he commented. Today, Amari is a management consultant analyst at Accenture in North Carolina.
As Director of Restaurants for MGM in Springfield, Andres Gomez is living his dream. His experience in the SABIS Student Life Organization® at SICS sparked his interest in business, which he studied at University of Massachusetts Amherst and which he uses today in his job. He explains: "SABIS® was a big part of my life. The school guided me and helped make me who I am today – a go-getter who is capable of working with others and getting things done."
"If it weren't for SABIS®, I wouldn't be going to an Ivy League School," commented SICS alumna Alaya Ayala. Currently a sophomore on full scholarship at Harvard University, Alaya is certain that the opportunity to travel to Greece for the SLO® Training Conference was a defining moment in her life. "It wasn't until attending SICS that I really understood what it meant to be a leader, and I was given the opportunity to develop those skills through the SABIS Student Life Organization®," she commented.
Emily Morrow holds a master's degree in legal studies from the American Military Academy. As a member of the Coast Guard in Seattle, Washington, she is involved in emergency management, working with everything from oil spills to hurricane disasters and sinking vessels. "If it weren't for SABIS®, I wouldn't have had the educational foundation and leadership skills to make it through the Coast Guard Academy and be where I am today. It opened doors I never knew were available, and it can do that for other students as well," says Emily.
Joseph McDonald is now majoring in mechanical engineering at University of Massachusetts – Lowell on a John and Abigail Adams Scholarship – one of 55 students in his graduating class of 105 to receive the scholarship. Joseph discovered his interest in robotics while at SICS, which helped inform his course of study. "I don't think I would be so adaptable if it weren't for SABIS®," said Joseph. He learned to be adaptable over the 13 years he was enrolled at SABIS®, starting as a Kindergartener and graduating in 2014.
Stephanie Morin wants to dedicate her life to changing the world. Stephanie is now pursuing a doctorate degree at the University of Massachusetts and is a biomedical researcher investigating breast cancer. "There was always an emphasis on community and helping others while I was a student at SABIS®," says Stephanie. That sense of giving back to the community stayed with her after graduation and continues to drive her search for ways to ensure a longer and healthier life for all.
Danielle Lessard is determined to help people around her. Danielle joined SICS in Kindergarten and graduated in 2012. After graduating, she went on to graduate from Harvard University with a bachelor's degree in visual and environmental studies. Over the years, Danielle has helped support fellow SICS graduates' applications to Harvard, and in her job in HR Talent Management at MassMutual in Springfield, MA, she oversees a student internship program. "Now I get to help high school students, some from SICS, to grow as others gave me the opportunity to do along the way," says Danielle.
For Shadae Thomas Harris, going to SABIS® International Charter School was "the experience of a lifetime." After graduating from SABIS® in 2001 and earning her master's degree from the Harvard Graduate School of Education, Shadae fulfilled her dream of becoming a teacher, working in the Boston Public Schools as a fourth grade teacher. With that experience under her belt, she went on to become the principal of Balliet Elementary School in Springfield, a job that gave her the opportunity to give back to her community. "I always knew that I wanted to return to Springfield to serve as a mentor for not only students of color, but for all students," says Shadae. Since earning her doctorate in Educational Leadership in May 2018 from Harvard, Shadae has taken her leadership skills to the next level as Assistant Superintendent of Family and Community Engagement in the Richmond (VA) Public Schools.
"I wouldn't be where I am today, and I definitely wouldn't have had the confidence to get through the high stress college environment found at the Massachusetts Institute of Technology if it weren't for SABIS®," says the aerospace engineering graduate and SICS alumnus Nabori Santiago. Born to Puerto Rican parents who wanted the best possible education for their son, Nabori says he is also thankful for the encouraging environment at SICS. He is currently living in Cambridge, England, with his wife and two children and is contributing to his new community while working as a software engineer for Siemens.
Xiomara Alban graduated from SICS and earned her college degree from the University of New Hampshire Durham. "I was very active as a student leader at college after learning how to lead while at SABIS®. At UNH, I founded the first multicultural and only sorority on campus," she says proudly, noting her parents emigrated to the U.S. from Ecuador. Today, Xiomara is Associate Director of Admissions at Elms College, where she says she is living the mission of providing access to a quality education for everyone.
SABIS® salutes successful SABIS® International Charter School alumni
We would like to salute all these graduates of the SABIS® International Charter School, as well as all the other SABIS® graduates who have gone on to achieve personal and professional success. If you would like to read more stories about SABIS® alumni from across the network, click here.