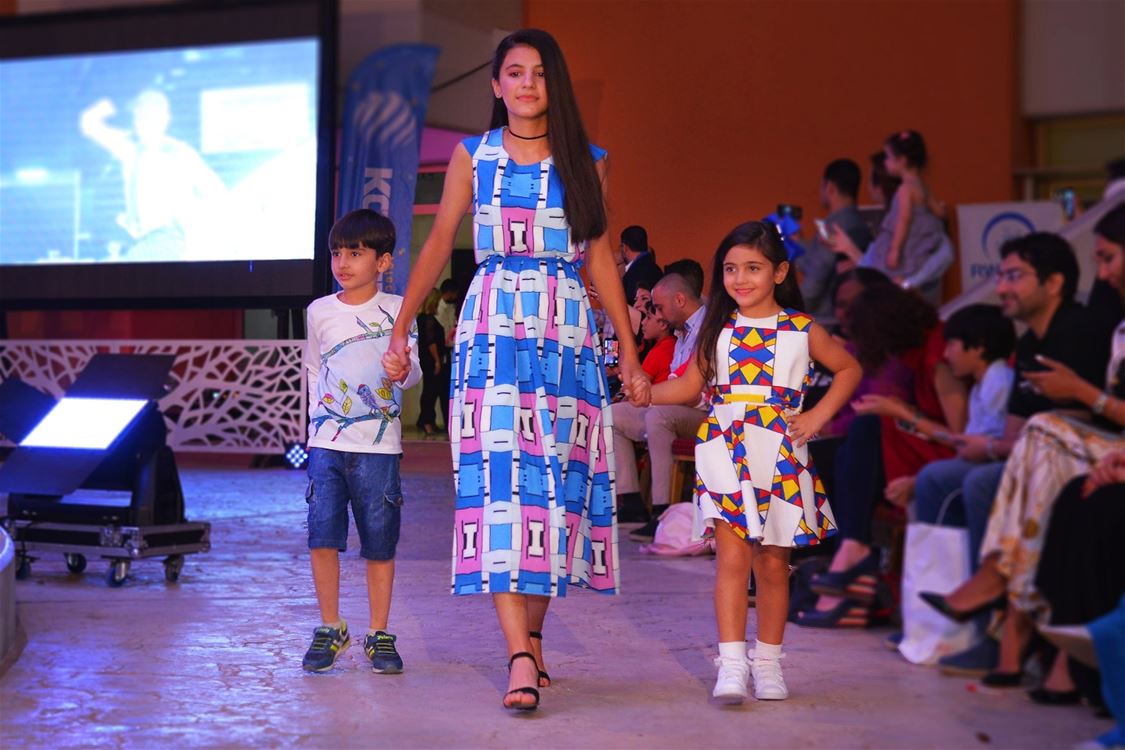 On October 20, 2018, the International School of Choueifat – Erbil, a SABIS® school in Kurdistan, held a one-of-a-kind art event called Little Stars, Big Talents. The event, which welcomed over 650 VIPs and distinguished guests, was the culmination of a year-long art project that sought to build awareness of how art can be used to make a difference in the community and support those in need.
The finale to Little Stars, Big Talents was a fashion show that featured clothing created from artwork made by ISC-Erbil and ISC-Dream City students with the support of their art teachers. Throughout the last academic year, students had recreated original paintings and artwork inspired by famous artists including Piet Mondrian, Ted Harrison, and Amy Giacomelli, among others. Their artwork was then digitally documented and manipulated to create beautiful and moving digital prints on clothing items that were presented during the fashion show.
The artwork was also printed on household and gift items, including hand towels, cushions, quilts, notebooks, and mobile phone covers, that were made available for purchase in a marketplace set up at the event. All the money raised from the purchased items was then donated to different charities across Kurdistan in an effort to help different causes important to the students.
The event was a resounding success! Guests and VIPs were treated like royalty starting with a tour of a gallery of the students' work, followed by ballet and live music performances by ISC-Erbil students, and finally the fashion show.
Students at SABIS® schools in Erbil host charity art show
Around the world, SABIS® schools are recognized for setting students on the path to becoming responsible, caring, conscientious global citizens. The Little Stars, Big Talents event is one of the many ways students at ISC-Erbil have learned and witnessed the impact they can have on the community they live in.
To stay up-to-date on the latest events taking place at ISC-Erbil, follow them on Facebook.