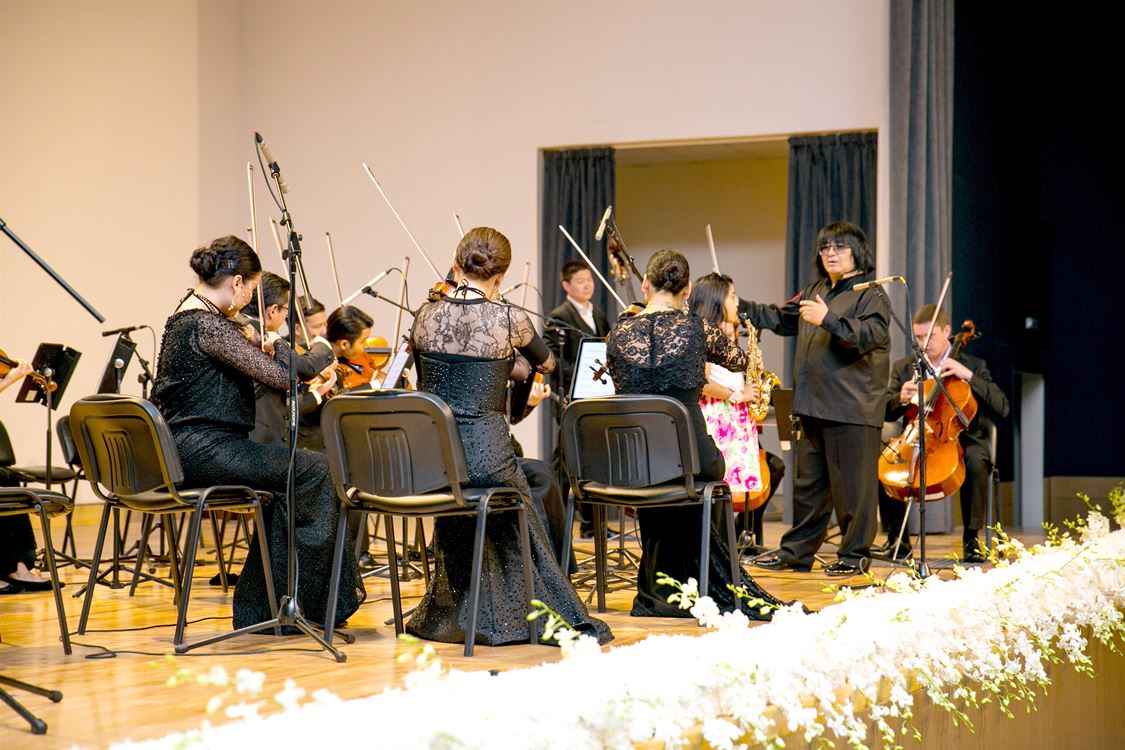 On March 8, 2018, SABIS® International School – Yas Island (SABIS® Yas Island) hosted the prestigious Republic of Kazakhstan Almaty Symphony Orchestra in its school auditorium. The Almaty Symphony Orchestra was accompanied by the NCPA Special Music Training Programme Orchestra, a program that offers advanced musical instrument tuition to talented young children in India.
The event was attended by SABIS® Yas Island students, parents, and community members. Addressing the audience during her welcome speech, SABIS® Yas Island teacher, Ms. Kelly Owens, said: "At SABIS® Yas Island, we believe in educating well-rounded individuals who have a strong academic foundation, an acute sense of social responsibility, and a deep appreciation of music and the arts. We are grateful to the musicians who are here with us tonight. The beauty of your work will surely expand the hearts and minds of every single person in the audience, including our very own students."
The Almaty Symphony Orchestra was created in 2012 by world-famous, virtuoso violinist, Marat Bisengaliev, and general producer, Kairat Kulbayev. The orchestra gathered talented musicians of Kazakhstan, the winners of republican and international contests. The orchestra performed concerts at Carnegie Hall (New York), the Palais des Festivals (Cannes), in the Kremlin (Moscow), and in many other famous halls around the world.
To learn more about the enriching programs and events that are held by SABIS® schools around the world, follow us on social media. If you are interested in SABIS® schools in the U.S., Latin America, and Europe follow us on facebook.com/SabisEducationalSystems/. For schools in MENA and Asia, follow facebook.com/SabisEducationalServices/.