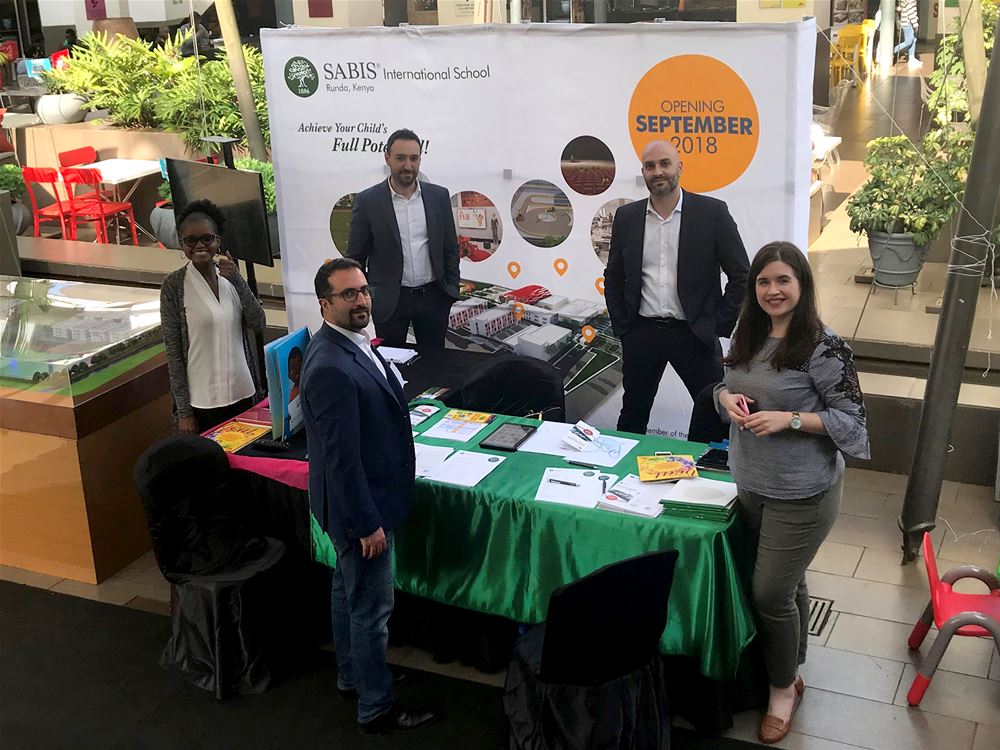 SABIS® International School – Runda in Kenya is the newest school to join the network and will open its doors in September 2018 to students in Kindergarten through Grade 6 during its first year in operation. In anticipation of the opening, the entire SABIS® Runda staff along with senior members of the SABIS® team participated in local events to raise awareness about the school and introduce the school and the SABIS® Educational System™ to interested parents and students.
On April 27-29, 2018, SABIS® Runda participated in the "International Schools Fair," which was held in the Village Market in Kenya. The SABIS® Runda team set up a booth at the fair, where they talked to interested parents and introduced them to the SABIS® curriculum and the school's new, state-of-the-art campus.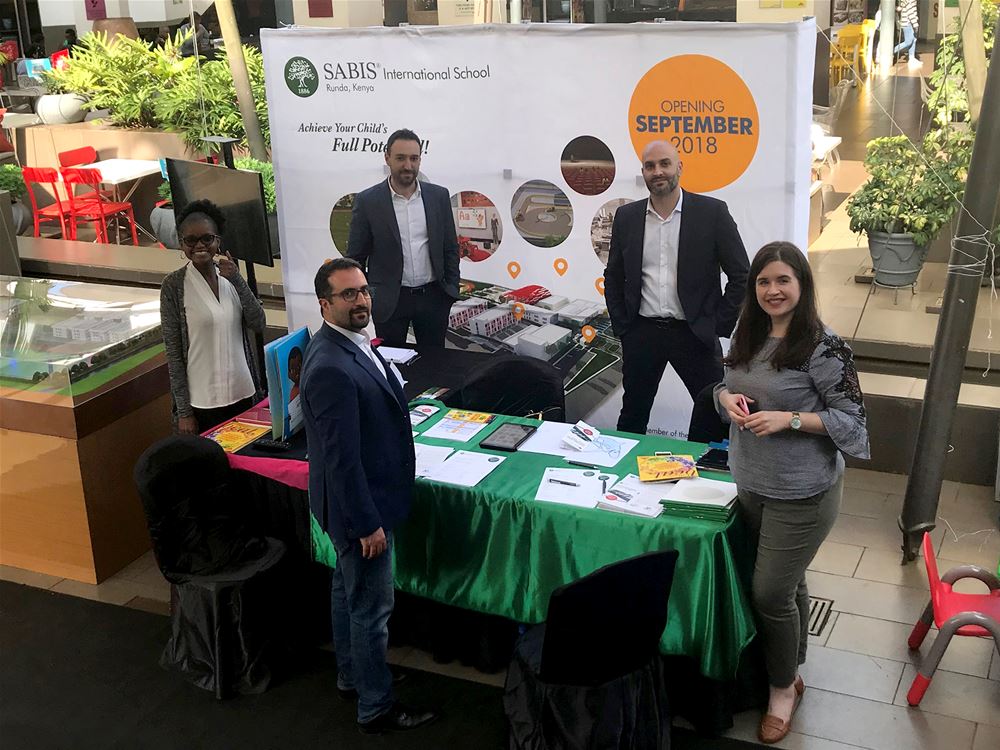 On May 26-27, 2018, SABIS® Runda took part in the "International Schools and Education Fair" (ISEF), another popular fair that takes place in Nairobi and attracts a large number of participants. SABIS® Runda and ten other international schools in Kenya were invited to send representatives to the fair to interact with prospective parents and distribute information about the school.
In addition to participating in international fairs, SABIS® Runda sponsored a local sports competition called the "Swim Africa Skills Gala," which took place on June 9, 2018, at the Montessori Learning Centre in Kenya. Participating children and their parents picked up SABIS® Runda brochures, engaged with the team, and many signed up for tours of the school.
Prior to the school's opening in September, SABIS® Runda will be organizing many other events and activities on the school campus, so stay tuned! To learn more about SABIS® Runda, visit sabisrunda.sabis.net or follow them on Facebook.
SABIS® Runda participates in local events across Kenya ahead of September opening