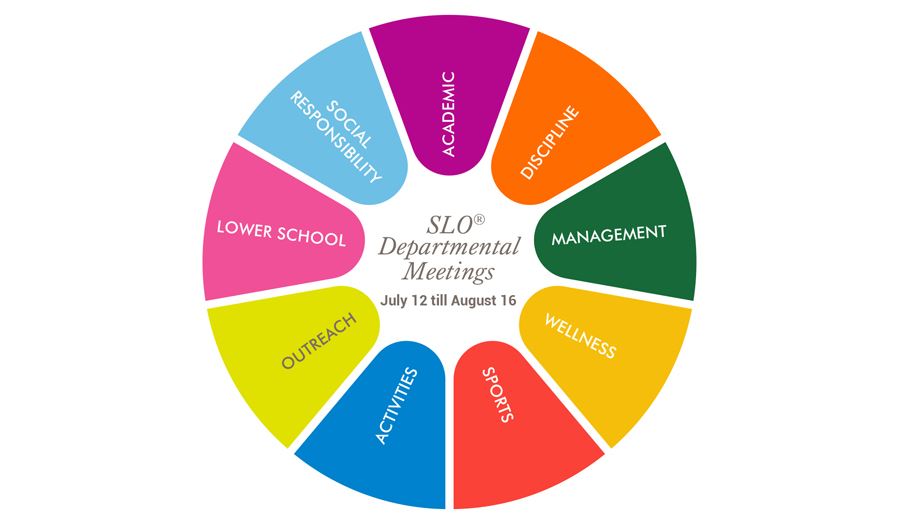 Over the summer, the SABIS Student Life Organization® (SLO®) in SABIS® schools around the world participated in a series of online conferences aimed at sharing their experiences, preparing for the upcoming academic year, and coming up collectively with new ideas.
The sessions were organized by department and conducted over Zoom, allowing SLO® prefects from all over the world to connect virtually, regardless of the time difference!
The SLO® Academic Department kicked off the series on July 12th with 110 prefects in attendance. This was followed by virtual conferences held for the Discipline, Management, Wellness, Sports, Activities, Outreach, Lower School, and Social Responsibility departments.
The sessions were also the perfect opportunity to reveal the theme of the year: The Year of SLO® Pioneers. The theme was chosen to encourage prefects to think outside of the box in view of the "new normal" brought about by the COVID-19 pandemic and its huge impact on school life.
Feedback from the sessions was overwhelmingly positive. "I loved that everyone shared their ideas and it was beneficial to see what other prefects were up to. Also, I had fun getting to know other prefects from different schools around the world," commented Lana Slim, Outreach Department Prefect.
We wish the SLO® in all SABIS® schools around the world the best of luck this year and we look forward to all the innovative ways students will make a difference in their communities!