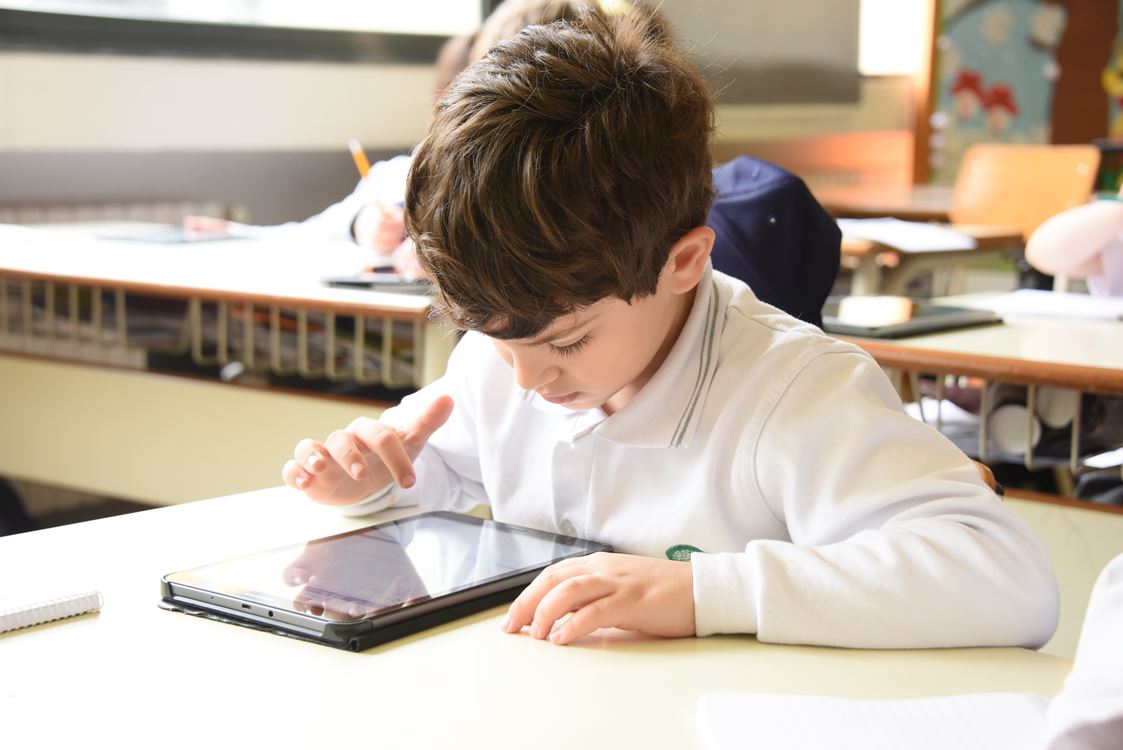 Since 2012, SABIS® schools around the globe have embraced E-book technology to enhance students' learning experience. SABIS® E-books include several engaging E-features that help enhance student learning such as a glossary, animations, dictionary, audio files, note-taking capability, bookmarking, and much more. Today, SABIS® is pleased to announce new developments for an improved and highly-secure SABIS® E-book application.
The new SABIS® E-book application offers students a refined way of learning as it includes more interactive E-features and an enhanced layout for better navigation, reading, and browsing, as well as new animation styles to facilitate the learning process. The new application is available at all schools through the SABIS® Digital Platform, which hosts all SABIS® modules and applications for all users.
Focusing on enhancing the new E-book and making it even more user-friendly, SABIS® E-books have been reduced in size to consume less storage and allow for faster downloads without compromising content quality. Also, students have the option of downloading all books at once and they can start reading their E-book as soon as the download starts. Students can also benefit from an automatic bookmark feature that allows them to pick up where they left off in their E-books.
Becoming even more digital, the new SABIS® E-book will allow students to use and reference digital material and content in other applications such as the SABIS® Integrated Testing and Learning (ITL®) hall, SABIS® Integrated Learning System™ (ILS™), PrepList, and much more.
An additional fixed dynamic widget is also available on the E-book homepage, which shuffles important messages and provides a continuous status update including indicating the student's most read books, number of books that require an update, and the percentage of books that have been downloaded.
Today, SABIS® continues in its commitment to cutting-edge education technology by designing and upgrading developments powered by SABIS® to enrich its students' day-to-day learning experience and improve their academic performance. Continue to watch this space for more updates.