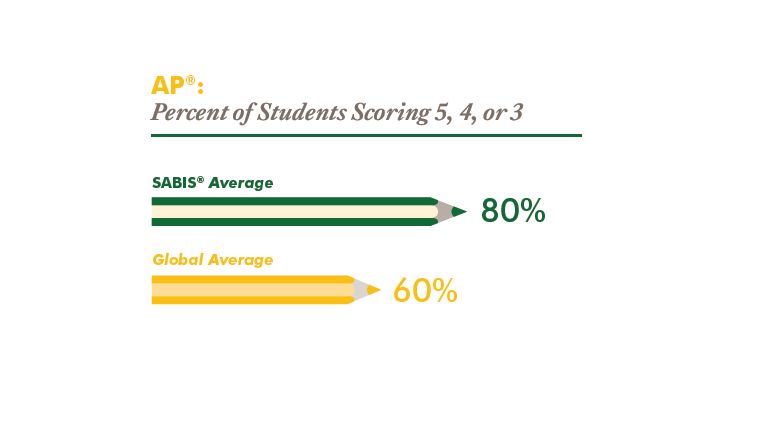 SABIS® schools around the globe strive to prepare all students for admission to college or university. In today's increasingly competitive world, college admissions officers look at external exam results, coupled with strong overall academic performance and a record of community involvement and service, in order to determine the most suitable candidates.
This year, SABIS® schools across the network prepared students for 42 different types of external exams including the British Advanced Levels (A Levels) and International General Certificate of Secondary Education (IGCSE), American Advanced Placement® exams (AP®) and the Scholastic Aptitude Test (SAT), the Lebanese and French Baccalaureates, as well as the Test of English as a Foreign Language (TOEFL) and the International English Language Testing System (IELTS). In the spring of 2019, 3,839 students in 28 SABIS® schools took external exams in 56 different subjects. With scores tallied across the network, 2019 network-wide results revealed another year of outstanding performance. For example, 86% of students in SABIS® Network schools earned A*-C on IGCSEs in comparison to 80% worldwide. On A Levels, 76% of SABIS® students earned A*-C, compared to 62% globally. The 80% of SABIS® students who earned the highest scores of 3, 4, or 5 on AP® exams correlates to 60% who earned the same results on a global scale.
With a balance of academics, self-development, and life preparation, SABIS® students are equipped to consistently stay ahead of the competition and are prepared for success in college and beyond.
Stay tuned for future newsletters for more updates on the achievements of SABIS® graduates.