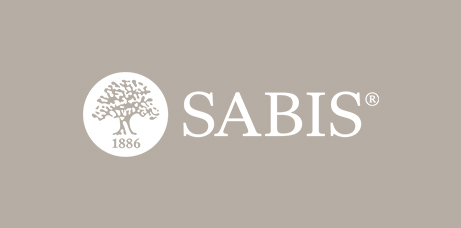 The annual SABIS® Licensee Leadership Training workshop took place in the summer of 2013 on The International School of Minnesota campus in Eden Prairie, Minnesota. From June 25 to 28, 2013, 25 participants from SABIS® licensed schools in the U.S. gathered for a four-day workshop that covered a wide range of topics.
During the training workshop, participants were introduced to the SABIS® Educational System and participated in detailed teaching methodology workshops that involved group work and lesson simulations. In addition to sessions on the use of SABIS® E-learning products, such as interactive whiteboard materials and SABIS Integrated Testing and Learning® (ITL®), hands-on practice and troubleshooting were on the agenda. The SABIS® Professional Development Institute (SPDI) launched two case studies with real academic data and asked participants to analyze and recommend what they would do as Academic Quality Controllers (AQCs) or Heads of Department. Through these case studies, participants became more familiar with many SABIS® IT tools such as SSMS reports, Tracker, and SABIS® Exam Management System.
"The SABIS® Licensee Leadership Training is a wonderful opportunity for members of staff at licensed schools to meet with our staff and to fully appreciate the SABIS® philosophy," stated Mr. George Saad, Vice President at SABIS® Educational Systems, Inc. "In addition to teams from existing licensed schools in New York and New Jersey, we were also very pleased this year to welcome participants from a new licensed school in New York - the Canarsie Ascend Charter School."
Feedback from the participants was extremely positive. "The training session was a great introduction to SABIS® for me and I will apply the knowledge I gathered in my daily work," said one participant from Brooklyn Ascend Charter School. Ms. Kelly Convery, School Director at BelovED Community Charter School in New Jersey echoed the positive feedback. "I thought that the days I was involved in had great benefit for my team and me. I am now looking forward to year 2 at our school and continuing the success that we had during our first year with the critical support from the SABIS® team!"
Schools currently implementing the SABIS® Educational System under a licensing agreement include Brooklyn Ascend Charter School, Brownsville Ascend Charter School, Bushwick Ascend Charter School, and Canarsie Ascend Charter School in New York and BelovED Community Charter School in New Jersey. The SABIS® system is also licensed by the Cambridge School of Bucharest in Bucharest, Romania.
For a more in-depth view of SABIS®'s licensing program, visit www.sabis.net/licensing.
Testimonials
In [the BelovED Community Charter School] parent survey, the most consistently positive remarks about any aspect of the school were about the academic program from SABIS®.
Bret Schundler, consultant to SABIS® Licensee
BelovED Community Charter School