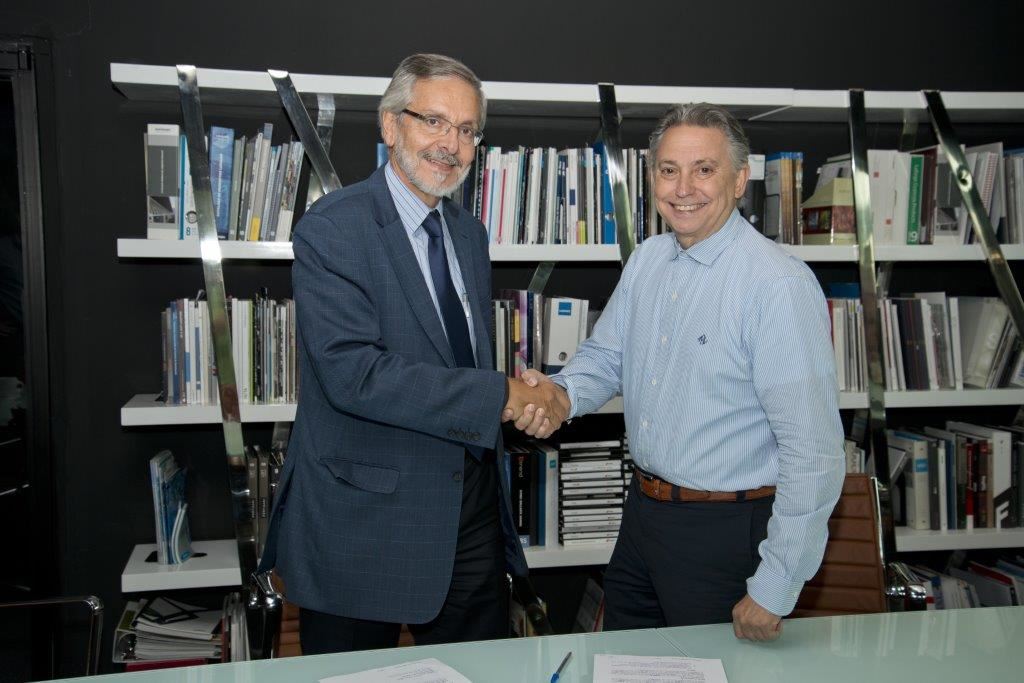 Plans for the SABIS® International School, Costa Verde – Panama have been underway since final documents were signed in the spring of 2013. The school, which is tentatively scheduled to open in the fall of 2015, will accommodate 1,000 students in the first of three phases of construction.
In keeping with the timeline for a 2015 opening, SABIS® recently appointed Mallol & Mallol Architects to develop the campus design. Mallol & Mallol is one of the largest and most well-reputed architectural firms in Latin America. The company also boasts offices in Italy, Spain, the U.S., and Costa Rica. SABIS® will work with the firm, which has been in operation for more than 30 years, to finalize plans for the state-of-the-art campus.
SABIS® Senior Vice President of International Business Development, Mr. Udo Schulz, recently visited Panama along with SABIS® President, Mr. Carl Bistany, Mr. Nabil Rizkallah, SABIS® Engineering Department Manager, and Mr. Samir Koukaz, SABIS® Real Estate Consultant, and participated in meetings to finalize the agreement with Mallol & Mallol. "We are pleased to be working with one of the region's foremost architectural firms," stated Mr. Schulz. "The campus design will merge Mallol's expertise in local design with the operational efficiency that has become a signature of SABIS® member schools."
Mallol & Mallol President, Mr. Ignacio Mallol, reciprocated the enthusiasm for the project. "We share the pioneering vision proposed by SABIS® for this educational project in Panama," said Mr. Mallol. "Our architectural design will feature innovation through the use of new technologies for a modern and high-quality education."
To kep up with the latest developments on the SABIS® Panama project, follow SABIS® on Twitter @SABIS_Education or visit www.sabis.net.