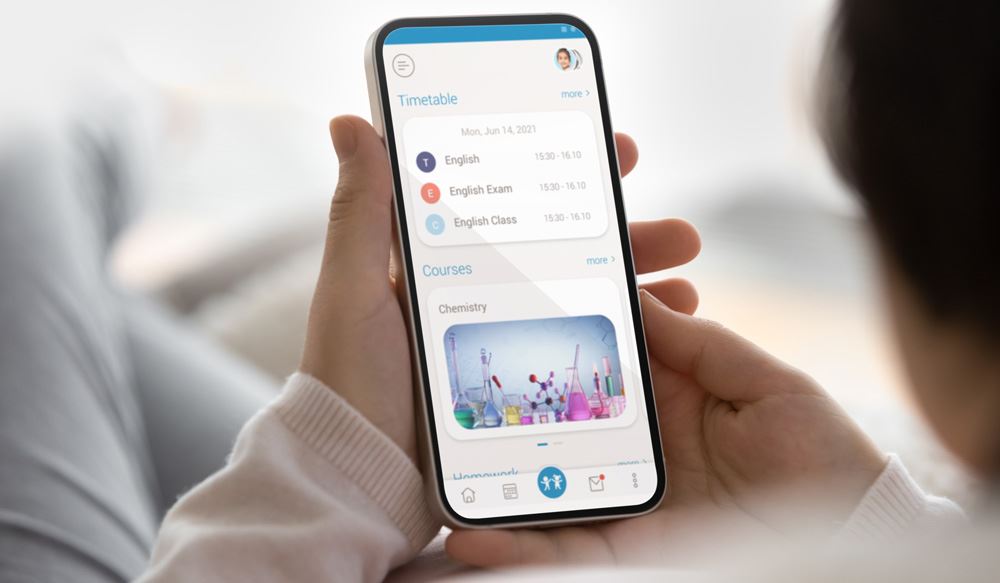 Parents are an important part of the community of learners in every SABIS® Network school, they reinforce the school's performance and behavior expectations and provide a home environment that supports learning. As such, parents of children enrolled in SABIS® schools have easy access to their child's academic performance, attendance, behavior, and involvement in the school community through the secure SABIS® Digital Platform available to them as a mobile application known as the SABIS® Parent App.
In the upcoming academic year, parents can look forward to the release of an all-new SABIS® Parent App as the application will be re-engineered to offer them an even better experience and more information on their children's life at school. Once released, the SABIS® Parent App will cater for all—marketing, academic, and financial — communication with parents.
Here are some of the changes parents can expect with the new App:
A new look and feel: The application has been redesigned entirely to be more visually pleasing and even easier to use.
Ease of navigation: Parents can easily navigate between the different components giving them quick access to the news feed, calendar, and messaging. Additional items include the Online Parent Ordering, Gallery, School Links, Leave Request, Re-Registration, and the SABIS® Newsletter.
Enhanced two-way communication: New features have been added to enhance the communication between parents and the school, including the option to book a meeting with a student's Academic Quality Controller.
New school news feed: Parents will stay up-to-date on the latest school news with this new widget that lets parents swipe for more content, interact with a post, and even share it through other messaging Apps.
Real-time announcements and messages: All messages related to news and announcements are received by the parent in real-time. These can be an announcement or a message that requires action from the parent to, for example, acknowledge, approve, or reject—like with a school trip.
Uplifted student dashboards: Parents with more than one child can navigate between their children's dashboards to see the details related to each one. From the student dashboard, parents have the access they need to view important school updates as well as their children's academic and non-academic details including timetables, resources, courses, remarks, exams/grades, report cards, homework, discipline, attendance, performance, SLO®, and more.
The new SABIS® Parent App will be ready for the upcoming 2021-2022 academic year. To stay up-to-date on the latest in SABIS® education technology, follow us on Facebook and Instagram.