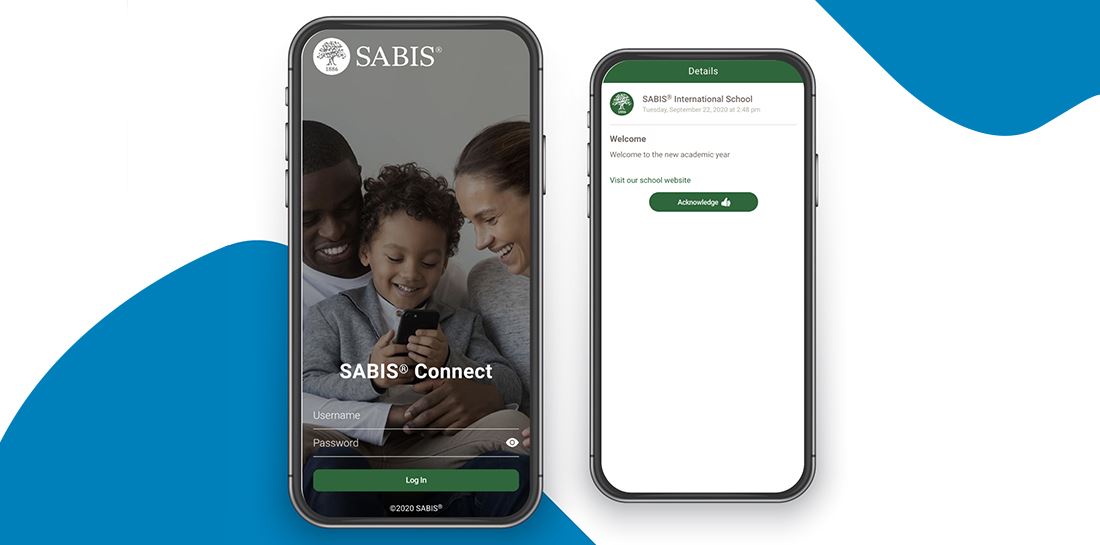 With the rapid and global impact of the COVID-19 pandemic, digital transformation at SABIS® has accelerated to upscale the overall SABIS® learning and experience. As part of that and with the beginning of the new academic year, SABIS® will be introducing a new, efficient, and responsive communication platform for parents, SABIS® Connect, which will serve as the ultimate communication link between the school and parents, enabling them to receive the latest news and announcements in real-time, and respond using the advanced embedded features.
The comprehensive and user-friendly SABIS® Connect application is extremely engaging, with a very simple, intuitive design that ensures uninterrupted and easy two-way communication between SABIS® schools and parents with advanced response capabilities.
Messages within the SABIS® Connect application are logged and tracked to guarantee optimal traceability. The application keeps SABIS® parents highly engaged as it offers various features including, but not limited to, message due date to prompt a response from the recipient, the ability to add or download attachments, and authorized access to all guardians.
Parents receive different types of messages including school announcements, acknowledgments, as well as notifications to approve or reject requests. Additionally, parents can perform various actions such as viewing important messages, accessing links that direct to files or forms, and enabling push notifications on their devices.
Students will also have a great share of enjoying the same features of the SABIS® Connect app as it is embedded within their new SABIS® Student application, which will be soon released at SABIS® schools.
"Today's digital-native users demand highly personalized notifications. As an extension of the various digital SABIS® offerings and capabilities, SABIS® Connect has accelerated the pace of digital communication within SABIS® while delivering the right experience to SABIS® parents and leveraging the power of real-time communication," commented Mr. Serge Bakhos, Group Vice President – Information Technology and Digital Publishing.
Having SABIS® Connect as the optimal communication platform, it will be an indispensable application for SABIS® parents and eventually to all SABIS® users available to them on Android and iOS operating systems across the entire SABIS® school network. As such, SABIS® will continue to innovate its solutions for smarter, personalized, and engaging communications.