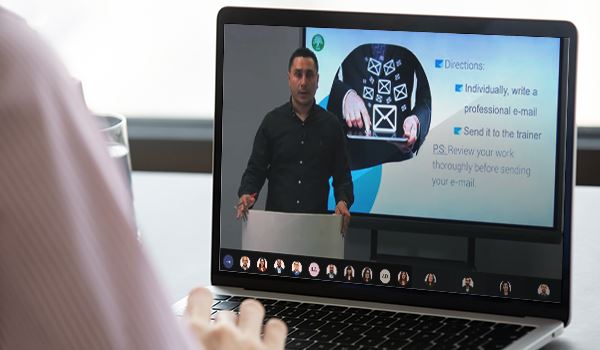 Over a decade ago, SABIS® launched the SABIS® Professional Development Institute (SPDI), an in-house institute for adult learning. The purpose of SPDI is to offer employees throughout the SABIS® Network with tailored and targeted professional training they need to develop on both a personal and professional level.
By 2017, the SPDI had entered a new era with the launch of its Virtual Learning Environment, a digital platform that allows employees to access on-line professional development sessions and workshops. A few years later, the Virtual Learning Studio was created to produce in-house training videos and material in accordance with SABIS® standards. Most notably, the How to Teach series was developed to train teachers on SABIS® teaching methods.
During the COVID-19 pandemic, when schools and corporate offices alike were closed, the majority of employees found themselves confined to their homes and working remotely. SPDI re-focused its efforts on adapting swiftly to a new set of professional challenges brought about by remote working and teaching, and launched new virtual live training sessions on a number of hot topics. These included topics such as Change Management, Continuous Learning and Improvement, Accountability and Taking Ownership, Self-Management, Delivering Results, Strategic Planning, and Decision-Making, to name a few. SPDI also offered sessions and workshops to help teachers learn about distance learning and develop the skills they need to teach online.
If you are an employee within the SABIS® Network and would like to develop your knowledge and skills, please visit spdi-vle.sabis.net and check out the new online courses!