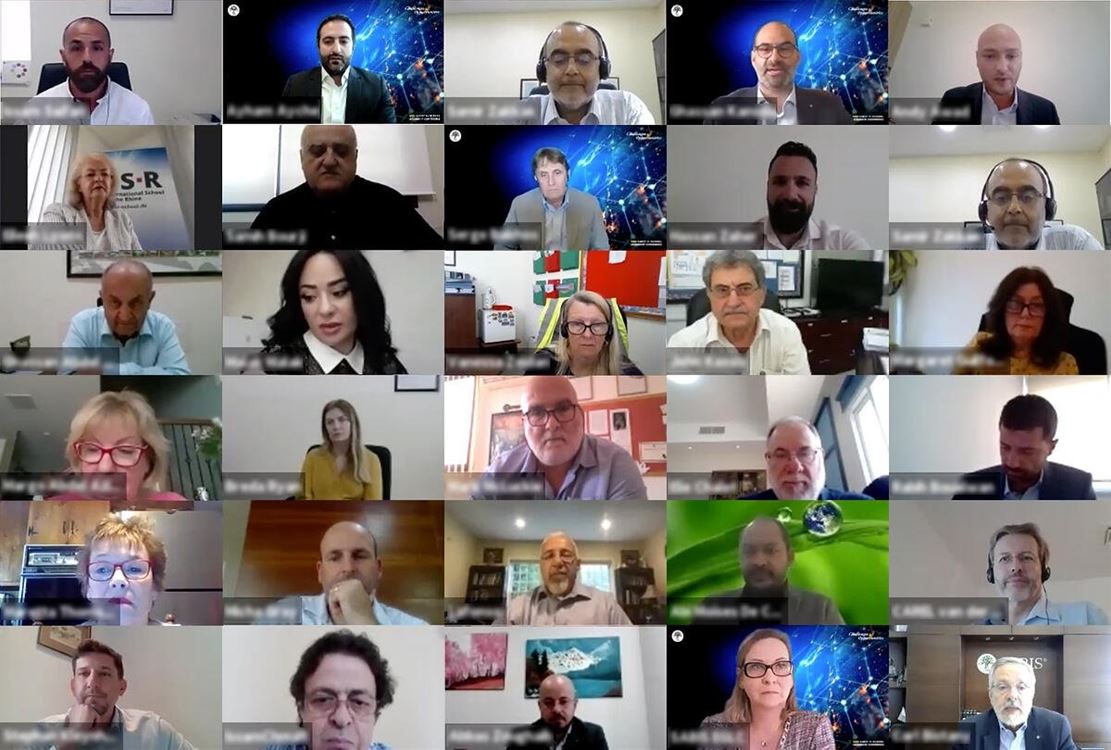 For the past 24 years, SABIS® has held a global, annual conference that brings together SABIS® school directors, senior members of staff, and board members, to learn about new developments, network, and prepare for the next academic year. This year, and due to the COVID-19 pandemic, SABIS® hosted the conference online for the very first time!
The 2020 SABIS® E-Global Leadership Conference, which was held via Zoom on July 1 and 2, brought together, virtually, close to 100 school leaders to discuss the challenges and opportunities in what continues to be a very fluid situation.
In his online keynote address, SABIS® President Carl Bistany commented: "This pandemic has created a new normal and we must seize every opportunity to learn and grow from this experience."
Presentations included new online products that will launched at the start of the upcoming academic year and preparations for in-school, online, or hybrid teaching next year.
The Panel Q&A session entitled "Lessons Learned: Reflections of a School Director" was a great success, giving school directors and leaders across the network the opportunity to learn and benefit from the experience of a number of directors in the network.
Feedback from participants was overwhelmingly positive:
"As a relatively new member of the SABIS® Team, and the first time at the conference, I found it to be very educational and inspiring. Being given the opportunity to present to all the school directors was a great way to connect with them, introduce myself, and reinforce the spirit of unity at SABIS®. The trend now is very much leaning towards online meetings and webinars, and SABIS® proved the efficiency and success of this trend by hosting an online conference that allowed for informative presentations, engaging panel, and interesting conversations."

--Jad Saadi, Director of Marketing & Communications, SABIS® HQ

"The E-Global Leadership Conference was very effective in terms of raising our awareness on SABIS®, strategy and the tools that have been developed so far to respond to the near future requirements in education. We are now more confident to prepare several plans for an uncertain start of the academic year."
--Rita Rizk, Acting Director, SABIS® International School – Adma
Participants left the meeting well-prepared for the year ahead and with clear action plans to implement in their schools depending on all scenarios that government regulations may impose in schools.
For more information about SABIS®, visit sabis.net.