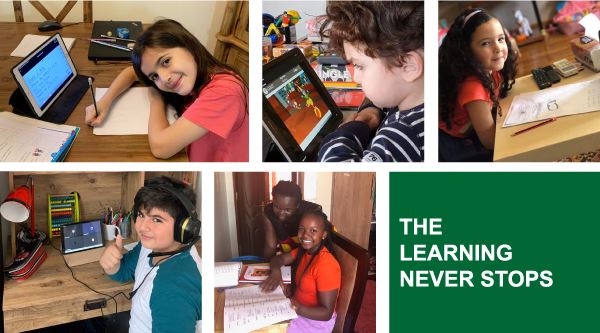 During the Coronavirus lockdown, SABIS® families around the world shared pictures of their children studying from home thanks to our E-learning solutions. These pictures took over our social media platforms and were posted with the hashtag The Learning Never Stops #TheLearningNeverStops!
Check out this compilation of our favorite images from around the network.
To keep up to date with how SABIS® is ensuring that the learning never stops, follow us on Facebook, Twitter, and LinkedIn.