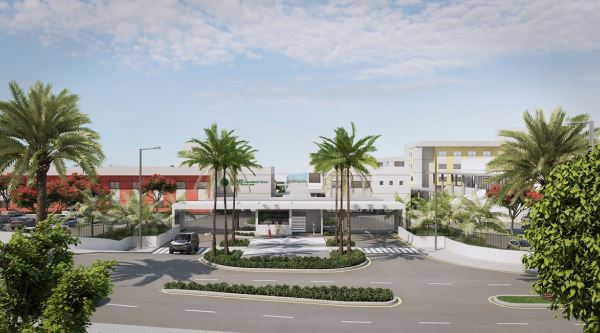 A number of new SABIS® schools are set to open their doors in the very near future, and construction is well underway on campus sites around the world, in preparation for their first day of school!
In São Paulo, Brazil, SABIS® International School – Campinas (SABIS® Campinas) is set to open its doors in August 2021, offering an international, bilingual education to local and international students in the area. In its first year of operation, the school will welcome students in Nursery/Kindergarten through Grade 6, adding one additional level every year until reaching a full K-12 school. SABIS® Campinas will follow the international school year calendar (August to June) and will fully comply with local Brazilian education regulations, with a fully-integrated, international and Brazilian program (ENEM and Vestibular) that will allow students to choose to go to university at home or abroad. Ahead of its August 2021 opening, the school will be offering a preparatory course as of February 2021 to prepare students for the new academic year.
Check out this video to see the construction progress of SABIS® Campinas:
In the Iraqi capital Baghdad, CADMUS® International School – Iraq Gate is set to open its doors in 2020. Earthwork, concrete works, and civil works are currently taking place on the future school's three blocks that will include administration building, classrooms, cafeteria, playground, and laboratories.
CADMUS® International Schools are a new, mid-market, private school model that was launched by SABIS® in 2016 and are designed to give more students access to the full SABIS® educational experience on smaller campuses than in the network's premium international schools.
A number of new CADMUS® schools are also in the pipeline. In Egypt, CADMUS® International School – Al Burooj and Cadmus International School – New Cairo Capital are set for opening soon and there are several other CADMUS® schools in Iraq that are currently under negotiation.
If you would like to know more about SABIS® Campinas, visit https://sabiscampinas.sabis.net/ or contact sabiscampinas@sabis.net. You can also follow them on social media by visiting SABIS® International School – Campinas. To stay up to date with new CADMUS® schools opening near you, stay tuned! You can also visit https://cadmus.sabis.net/ for updates.