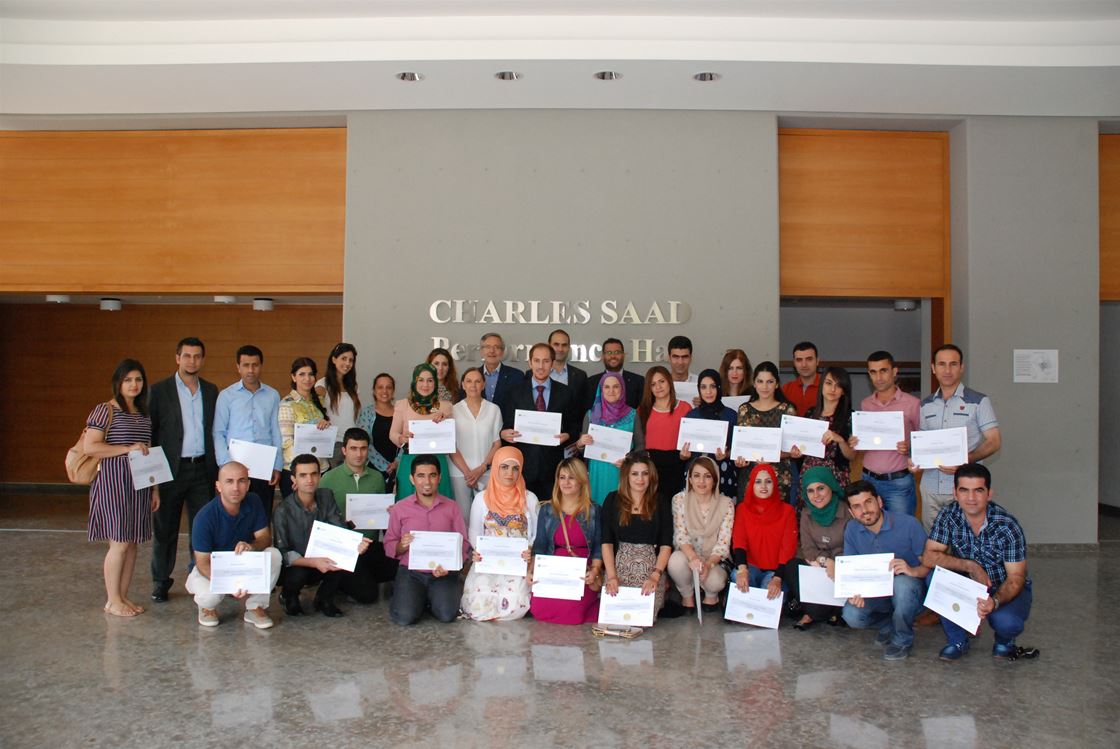 In 2008, two years after the opening of the International School of Choueifat – Erbil in Kurdistan, SABIS® embarked on a Private-Public Partnership (PPP) with the Kurdish Regional Government in order to bring the top-quality SABIS® Educational System to students enrolled in public schools. In addition to helping to raise public school student performance in the region, SABIS®'s approach to PPP schools also has the added benefit of building teacher capacity.
SABIS®'s capacity building plan includes an English for Adults program, which assists teachers in the development of strong English language skills and strengthens their effectiveness in the classroom. As English is not the official language of Kurdistan, many teachers benefit from the English for Adults program, which helps them acquire first-language competence in English and in turn improves their students' fluency.
The program, which is offered after school hours, consists of five levels that include introductory, pre-intermediate, intermediate, upper-intermediate, and advanced, with each level taking at least 100 hours to complete. Each level includes a focus on reading, writing, speaking, and listening in English. Course materials, supplementary support including audio, video, podcasts, and worksheets, as well as assessments are part of the training program to ensure that teachers achieve first-language competence in English.
According to Hawar Barzenji, a math teacher at Kalar International School, one of the SABIS® PPP schools in Kurdistan: "With regard to the English training, I benefited a lot from it. I had a fair knowledge of the English language and good vocabulary prior to taking the training. However, the course has enriched my grammatical and linguistic skills in English. The most important part of the course is that our trainers are native speakers and, therefore, focus a lot on pronunciation, which in turn improves our speaking skills."
SABIS® has also begun offering the English for Adults program to non-native English speaking faculty and staff around the world. To date, the English for Adults program is offered in the U.A.E., Kurdistan-Iraq, Lebanon, and Jordan. Further implementation is planned for schools in Azerbaijan, Brazil, and Panama.
To stay up-to-date with the latest SABIS® news, follow us on Twitter at SABIS_EDUCATION. To learn more about SABIS®, visit sabis.net.